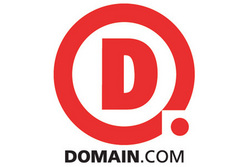 Sidejacking is happening right now at coffee shops all across the world. Website owners need to know their sites must have SSL encryption.
Vancouver, WA (PRWEB) March 7, 2011
High profile celebrity and top six most popular Twitter user Ashton Kutcher's Twitter account was recently hijacked when he attended the TED 2011 Conference on March 2, 2011. The hacked account sent a tweet that read "Ashton, you've been Punk'd. This account is not secure. Dude, where's my SSL?" SSL stands for Secure Sockets Layer and is a technology that encrypts communications between a web server and web browser to ensure that data passing between the two cannot be intercepted. The implicit message is that if your website collects personal information of any kind, it needs to use SSL encryption. To prevent the increasingly prevalent practice of HTTPS hijacking, sometimes called "sidejacking", Domain.com recommends Thawte SSL certificates.
A recent The New York Times article from February 16, 2011 titled, "New Hacking Tools Pose Bigger Threats to Wi-Fi Users," highlights the danger of being a hacking victim. Darren Kitchen, the host of Hak5, a popular video podcast about security and hacking with an audience of over 60,000 viewers a week, emphasizes how easy it is to hijack websites.
"The scary reality is that it no longer takes technical skills to steal your most personal information," said Kitchen. "Cookie sniffing and Firesheep sidejacking is just as easy as browsing the web."
Firesheep is a free hacking program that makes it easy for people to steal passwords on unsecured Wi-Fi networks. The program, which has been downloaded by over a million people, collects user information and shows it in a Firefox browser window. When users enter their password in high-traffic websites like Twitter or Amazon.com, the password is initially encrypted however the web browser's cookie is often not encrypted. Firesheep harvests the cookies and makes them available so malicious hackers can have full access to other users' accounts.
Popular websites including social networks like Facebook® are boosting security for their users. Facebook recently added HTTPS to secure all communications between browsers and Facebook web servers to prevent any potential sidejacking activities through Firesheep.
Domain.com's line of SSL products include Thawte SSL 123, a low-priced SSL certificate available for $42.99 per year. This product features quick validation and immediate issuance, making it ideal for existing corporations or ecommerce websites to install the certificates.
"Sidejacking is happening right now at coffee shops all across the world," said David Andrews, Brand Manager for Domain.com. "Website owners need to know their sites must have SSL encryption. To protect their site visitors, every business should consider using Domain.com's Thawte SSL."
To learn more information about Thawte SSL 123 and other SSL products through Domain.com, visit: http://www.domain.com/ssl/.
ABOUT DOMAIN.COM
Helping entrepreneurs and business become successful online since 2000, Domain.com offers high quality, reliable Web hosting and domain name registration services at the most affordable prices in the industry. Domain.com's full range of solutions to create and market websites includes Web hosting, VPS hosting, Email, SSL certificates, website design, and email marketing. For more information visit: http://www.domain.com.
# # #