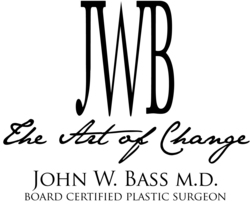 We're thrilled with the partnership we've established with Dr. Bass. His services have allowed us to become a more complete service to our existing patients as well as being a draw to our Center for new patients in and around the Yuma area
Phoenix, AZ (PRWEB) March 7, 2011
For those looking to turn back the hands of time outside of Phoenix, life just got a little bit easier thanks to Dr. John Bass, M.D. who's taking a page out of old world service practices from doctors of long ago.
High demand for quality cosmetic surgery services in outlying areas of the Valley and Yuma has made for a win-win opportunity for Dr. John Bass, M.D. and his growing base of patients. Recognizing a gap in the marketplace for plastic surgery services like face lifts, breast augmentations and tummy tucks in areas outside of the Phoenix corridor, Bass has partnered with Avanti Skin Center in Yuma and Changez Medi-Spa in Goodyear to service the growing needs of patients who are either permanent residents or winter visitors of the State.
Being a licensed pilot, Dr. Bass flies his own plane bi-monthly to Yuma whose growing population is regularly subsidized with winter visitors who seek his services. Dr. Bass and his staff bring years of experience to Yuma along with a coveted, "Top Doc" award to Avanti Skin Center where he will be providing initial consultations and follow-up visits to patients.
Marty Fuller, owner of Avanti Skin Center in Yuma, commented, "We're thrilled with the partnership we've established with Dr. Bass. His services have allowed us to become a more complete service to our existing patients as well as being a draw to our Center for new patients in and around the Yuma area."
Dr. Bass will also take regular hours and provide initial consultations to patients at Changez Medi-Spa in Goodyear beginning in March. Olivia Burnes of Changez Medi-Spa explained, "We have a lot of clientele on the west side of the Valley who have expressed a lot of interest in consulting with a plastic surgeon but don't want to drive all the way into Phoenix—this arrangement with Dr. Bass will be ideal to suit their needs."
For additional information, please contact:
Avanti Skin Center
2851 S. Avenue B
Yuma AZ 85364
928-376-7546
Changez Medi-Spa
14940 W. Indian School Rd., #420
Goodyear, AZ 85395
623-547-3012
About Dr. John Bass, M.D.:
Dr. Bass received his medical degree from the University of Missouri at Kansas City. He continued through five years of surgical training at the Phoenix Integrated Surgery Residency Program and two additional years of plastic surgery residency at St. Louis University Medical Center. Dr. Bass is a member of The American Society of Plastic Surgeons, The Lipoplasty Society of North America, The Maricopa Medical Society and The Arizona Medical Association. Dr. Bass has practiced plastic surgery in Arizona since 1989 and was name one of Phoenix's "Top Docs" by Phoenix Magazine. For additional information, please visit: http://www.jwbass.com
Media contact:
Jason W. Jantzen
Phoenix Marketing Associates
http://www.PhoenixMarketingAssociates.com
602-282-0202
# # #