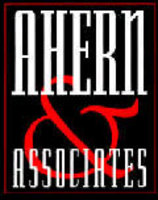 In my opinion there is no one that has your (Ahern) knowledge and hands on experience when it comes to placing a value on transportation entities. I was delighted with the presentation of the facts and the conclusions developed
Phoenix, AZ (PRWEB) March 7, 2011
Andy Ahern, CEO of Ahern and Associates, Ltd. recently completed two consulting engagements; the first, a sensitive assignment for Norco Corporation and the second, an acquisition deal between Milan Express and publicly traded, Vitran Corporation.
Andy Ahern was recently hired by A.G. Hollenstein, owner of Saginaw, Texas based carrier, Norco Corporation for a sensitive consulting assignment which required not only the utmost confidence and trust, but also unparalleled knowledge of valuing trucking and logistics warehousing operations.
Hollenstein sought out the services of Ahern based upon his outstanding reputation of being one of the industry's premier transportation analysts as well as his ability to regularly exceed client expectations. Hollenstein explained, "The report (Ahern) delivered was insightful and well presented. More importantly it displayed knowledge of the value of trucking operations that is unparalleled in the industry."
Hollenstein further commented, "In my opinion there is no one that has your (Ahern) knowledge and hands on experience when it comes to placing a value on transportation entities. I was delighted with the presentation of the facts and the conclusions developed," explained Hollenstein.
Ahern was also engaged to facilitate the recent selling off of Milan Express' LTL division to Toronto based, Vitran Corporation. Ahern worked closely with Tommy Ross, Chairman of Milan Express and the upper management team to ensure complete confidentiality of the impending deal while tactfully approaching potential buyers in the marketplace.
"We had people who had been with us for over 20 years who made us who we are today—we needed someone like Andy Ahern who would operate with complete confidentiality while finding the right buyer for our company. Ahern was the best choice to keep confidentiality in place while also keeping the financial needs of the company at the forefront," explained Ross.
Additionally, Ahern was able to find a compatible buyer in Vitran Corporation who strived to comply with Milan's desire to maintain as much of the in-place workforce as possible after the deal was completed.
John Ross, President of Milan Express, also commented, "Andy Ahern played a critical role in maintaining that confidentiality and was our only choice considering his years of experience—we could not have done it without him."
About Ahern & Associates, Ltd.:
Ahern and Associates is North America's leading trucking and transportation management consulting firm. The skilled consultants at Ahern and Associates specialize in mergers and acquisitions of trucking and logistics companies as well as the restructuring and evaluation of existing carriers that seek to increase operating efficiency and improve profitability. Since 1987, Ahern and Associates has aided hundreds of buyers in the acquisition of trucking and logistics companies throughout the U.S. and Canada as well as assisting many transportation and logistics companies in reducing their overall operating costs and increasing their profitability. For more information, please call 602-242-1030 or visit http://www.Ahern-Ltd.com
Business contact:
A.W. Ahern
602-242-1030
Media contact:
Jason W. Jantzen
Phoenix Marketing Associates
http://www.PhoenixMarketingAssociates.com
602-282-0202
# # #