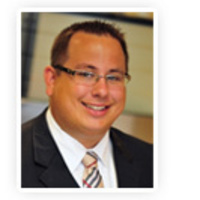 Employers find the constantly changing employment and payroll tax regulations from the Obama administration frightening," says Kraus. "That is fueling a big move to temporary personnel."
Eagan, MN (PRWEB) March 8, 2011
To hear Casey Kraus, Vice President of Sales at Eagan, MN, based payroll funding and mobile staffing software firm TempWorks Software, tell it, we are in the middle of the biggest jobs boom since the mid-1990s. Contrary to the trend of permanent employment, his clients which include temporary staffing giants like Manpower and Link Staffing are growing faster than ever and demand for new implementations has never been greater.
Already Kraus, a Hamline University MBA, claims 78 new enterprise software contracts in the last year including national and high growth firms like MDT, Abacus, Integrity, VIP, Surge, Premier, Sterling National Bank and Contract Professionals. With its offices crammed with software developers and payroll processors, TempWorks embarked recently on a major expansion, taking over office space vacated by the county's job training center located in the same building.
Kraus says that "Employers are fearful of commitment because the Obama administration keeps toying with employment law and payroll taxes," says Kraus. "So they opt for contract help. The demand for temporary personnel is exploding, the margins are widening and the drive to adopt 100% paperless mobile solutions has never been greater."
Jose Maldonado, a Kraus protégé who travels the county speaking with temp companies says that the TempWorks venture program is rocket fuel for high-growth services. "We give entrepreneurs everything they need - money, software, paperless processes - so that they can concentrate on recruitment. In 10 minutes I can convert a startup to our 100% mobile platform."
Kraus, Maldonado as well as Venture division leader Jack Terrana and VP Rich Petersen form an elite sales leadership team recruited by TempWorks president, David Dourgarian, who credits their success to a singular devotion to customer intimacy. Meanwhile, Gregg Dourgarian, David's father and the founder of TempWorks has been quietly launching his next venture, Staffing Talk, an interactive marketing and news site devoted to the staffing industry.
# # #