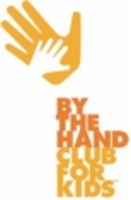 Chicago, Ill. (PRWEB) March 8, 2011
Donnita Travis, Founder and Executive Director of By The Hand Club For Kids, received the 2011 SAGE Award from Chicago Mayor Richard M. Daley and the Chicago Commission on Human Relations Advisory Council on Women today. Ms. Travis was recognized for excellence and leadership in forging the advancement of women in business, government and economic development during the mayor's annual award reception at the Chicago Cultural Center celebrating Women's History Month.
"I'm honored to receive the SAGE award and share it with the volunteers, staff and students at By The Hand Club," said Ms. Travis. "The recognition encourages us all to continue improving education and opportunities for children in Chicago's under-resourced neighborhoods so they can positively impact the city for generations to come."
The SAGE Awards are presented annually to women from diverse backgrounds for leadership in mentoring, workplace and community advocacy, and local and global human rights initiatives. Ms. Travis was one of 6 recipients of the prestigious award this year.
After serving as a volunteer mentoring children in Cabrini-Green for five years, Ms. Travis stepped down as co-founder and president of Arian, Lowe & Travis Advertising in 2001 to start By The Hand Club For Kids. By The Hand is an after-school program that emphasizes academics and a commitment to nurturing the whole child – mind, body and soul. Located strategically throughout some of Chicago's most impoverished inner-city communities, where overcrowded and under-funded schools abound, By The Hand Club currently serves 767 children and is on track to serve 1,000 by 2012 and 5,000 by 2020. Ms. Travis serves as a full-time volunteer at By The Hand Club For Kids where she uses her management, leadership and problem-solving skills daily to cast strategic vision, cultivate donor relationships and lead all functional areas of the organization.
Ms. Travis earned her MBA from the Kellogg School of Management at Northwestern University and her BA in English and communications from Spalding University. She was named the 2010 Kellogg School of Management Social Entrepreneur of the Year, recognized as one of Today's Chicago Woman "100 Women Making a Difference" and is a 2010 Chicago Bible Society Gutenberg Award recipient.
About By The Hand Club for Kids
Founded in 2001, By The Hand Club is a faith-based, after-school program committed to transforming young lives – mind, body and soul – by helping kids experience the promise of abundant life. Located in four of Chicago's most challenging neighborhoods, Cabrini-Green, Austin, Altgeld-Murray, and Englewood, the organization literally and figuratively takes kids by the hand and walk alongside them from the time they enroll in the program until they're walking independently as well-adjusted, responsible adults. By The Hand Club plans to expand into other neighborhoods and is on track to serve 5,000 children by 2020.