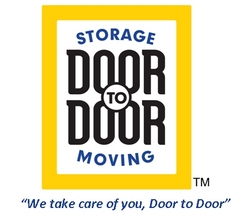 Paul Reed has a stellar track record and we are very pleased and grateful to have his leadership
Kent, WA (PRWEB) March 8, 2011
Door to Door Storage Inc., a leading national provider of portable self-storage and moving services, has named Paul Reed as its president and chief executive officer. Reed has been serving as the interim chief executive officer for Door to Door™ and since 2007 served as its chief financial officer.
"Paul Reed has a stellar track record and we are very pleased and grateful to have his leadership," said Bennett Dorrance, chairman of Door to Door. "During a period of severe financial difficulty, Paul's efforts ensured the survival of Door to Door and his expertise will now help us achieve our goal of growth."
During his tenure at Door to Door, Reed paid off all company debt--in the midst of a national financial meltdown--through a financial restructuring that resulted in a successful equity capital round in September 2008. He was also instrumental in growing Door to Door's market share with the acquisition of two competitors in 2009.
Door to Door is a pioneer in creating a convenient and secure alternative to traditional self-storage, delivering portable storage containers that can be filled at the customer's convenience. The containers are then returned to a company-operated warehouse for storage. Door to Door currently provides storage and containerized moving services to most states. Door to Door is the only wholly-owned portable storage and moving company that is not franchised, ensuring that customers consistently receive high-quality service.
"I am very honored and pleased to have the opportunity to lead Door to Door Storage," said Paul Reed, chief executive officer, Door to Door Storage. "I look forward to working with our team to continue providing our customers with the highest levels of service."
About Door to Door Storage, Inc.
Founded in 1996, Door to Door Storage, Inc. pioneered a convenient, secure and cost effective alternative to traditional self-storage and household moving. Using an environmentally-friendly container design, Door to Door provides options for temporary or long-term storage and moving services for home and business customers.
Door to Door operates storage centers in 20 U.S. metropolitan markets and offers moving services in 36 states. The corporate headquarters is located in Kent, Washington. For more information, visit the company website at http://www.doortodoor.com.
###