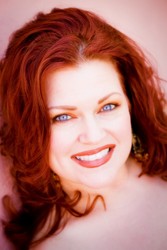 can even help those women who can't tolerate anything on their skin
Saint Petersburg, FL (PRWEB) March 9, 2011
Women with Celtic or fair complexions have had to deal with skin issues with no success – until now. Holistic Esthetician Jennifer Devlin has launched the Celtic Complexion Beauty Society. Designed as a place for women with the Celtic skin type to communicate and share experiences with each other, it's also where the first three products of Devlin's organic skin care line are being launched.
Celtic skin, says Devlin, is typically dry, to very dry, and sensitive, especially prone to rosacea and broken capillaries. Devlin, of Irish descent, began her career as a professional makeup artist, and suffered from rosacea. While she had access to all kinds of skin care products, she was never able to treat her own rosacea. Everything she tried just made her skin get more sensitive and red. Eventually Devlin met an Australian Holistic Esthetician who urged her to stop using all toxic and chemical ingredients on her skin, and within two months of using natural skin care and pure organic products, her skin healed itself.
This change inspired her to become an Esthetician herself, and study holistic protocols. She spent the next ten years formulating custom products for friends, family and her private clients, and only the formulas that received rave reviews were put into production.
The first product that Devlin is launching is a moisturizer. Celtic Complexion Cream retails for $42 for 2 oz. and is made without water, alcohol, parabens, synthetic chemicals, dyes or fragrance. It takes three days to hand- blend this formula, made from organic ingredients, including vitamins and essential oils. The cream is concentrated, so a small dab will moisturize the entire face, neck and décolletage.
This skin care for sensitive skin "can even help those women who can't tolerate anything on their skin," notes Devlin. "Celtic Complexion Cream is also an anti-aging treatment, which is especially important for Celtic skin, as it damages easily."
Devlin is offering a free sample of Celtic Complexion Cream to anyone who visits the Website in March, 2011. In addition, all orders placed on St. Patrick's Day will receive a free healing lip balm ($7 value). Learn more at http://www.CelticComplexion.com.
###