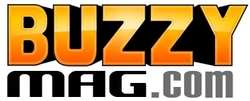 Buzzy Mag - Literal Stimulation For Sci-Fi, Fantasy & Horror Fans.
Greensboro, NC (PRWEB) March 9, 2011
Buzzy Multimedia, longtime publisher of science-fiction/fantasy audio books and specialty t-shirts, is expanding into print fiction publishing on the Internet with the new Buzzy Mag.
Buzzy Mag will debut science fiction and fantasy short stories, between eight thousand and ten thousand words, from both new and established authors. The magazine's team of experienced editors, who are professional genre authors themselves, will work with the writers to perfect the works. The magazine will also feature interviews with notable actors, writers, producers and other entertainment industry figures.
For Buzzy Mag's fiction pay rates and submission guidelines visit:
http://www.buzzymag.com/submissions
###