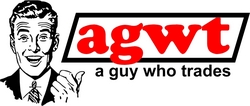 With this outside-the-box approach, it gives traders a unique way of looking at and practicing their discipline.
Wilmington, DE (PRWEB) March 8, 2011
With so many people starting to trade Forex, AGuyWhoTrades.com has introduced a unique way to learn the discipline needed to be successful trading currencies. With this outside-the-box approach, it gives traders a unique way of looking at and practicing discipline. An approach they can then carry over and use to improve their own trading.
There are daily video's showing how a simple roulette strategy can be used to practice and understand the importance of discipline when trading Forex. The purpose of the roulette wheel is not to increase ones chip stack, but to focus on the given strategy and get used to the emotions of waiting for the right moment to place a bet (trade) and then following through with strategy once the betting (trading) begins. Most Forex traders just starting out will find discipline is the biggest obstacle to overcome. And this unique approach not only drives the point home about how important discipline is to your trading, it actually makes it fun. The parallels between Forex trading and roulette are surprisingly similar in the way one needs to follow a set of rules from the beginning. It is a crucial part of any trading strategy and having the ability to practice it using additional methods gives the trader a variety of ways to learn to stay focused and follow their trading plan. This discipline project is just one of the unique ways AGuyWhoTrades.com helps Forex traders get over the hump when it comes to their personal trading goals.
AGuyWhoTrades.com is a site built for those who want to trade, and are tired of receiving emails every week promising the next best robot/indicator. It is a free resource providing indicators, strategies, video's and interviews with other traders. All are used as guides to help a new trader learn and prosper.
For more information, please visit our website at http://aguywhotrades.com
###