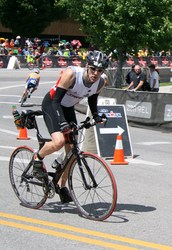 "Steve's proven understanding and management of financial models and new technology implementation brings a key element to our success".- Dennis Clark, CEO, Earthcore SIPs
Lafayette, CO (PRWEB) March 9, 2011
Earthcore SIPs has ended it's search for a CFO and is proud to announce Steve Gibson, CFA, will be filling this pivotal position. Steve's previous experience includes serving as COO for Right Hand Manger Software, VP Corporate Development and VP Finance & Administration for Manger Technology and as Executive Director of the Bionomics Institute, a non-profit think tank focused on the role of technology in changing economic policy and business practices.
After completing his AB in Economics from Princeton University Steve began his career on Wall Street as a research assistant to Alan Greenspan and as an Associate Economist at Bears Stearns. Steve will join the Earthcore Executive Team facilitating funding for company expansion, managing working capital for maximum production, while implementing sophisticated financial control systems for future compliance with the Sarbane Oxley requirement for public companies.
"Earthcore SIPs game-changing manufacturing process, enabling higher quality at a lower price, combined with the depth of the management team presents an amazing opportunity and I couldn't be more excited to be on board".- Steve Gibson
Steve is an active runner, triathlete and coach and has completed long-distance events that include the Pikes Peak Ascent, 24-hours of Triathlon and two Ironman triathlons. He makes his home in Boulder, CO with his wife Anne and his son, Spencer.
Earthcore SIPs (Structural Insulated Panels) is a leading manufacturer of polyurethane structural insulated green building materials. Earthcore manufacturers panels while innovating product technology such as the SIPs radius panel and the advanced air sealing corner. Advanced polyurethane SIPs press technology allows Earthcore to provide a superior panel, at a lower price, propelling Earthcore to the forefront of the SIPs market into opportunities formerly unavailable to traditional polyurethane SIP manufactures.
###