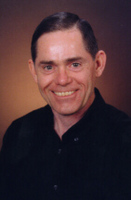 Ron brings a tremendous amount of hands-on experience to his role with GIBill.com and an innate ability to connect with our audience
Foster City, CA (PRWEB) March 8, 2011
GIBill.com currently receives over 225 questions per month related to GI Bill benefits. Questions range from issues with payments, to eligibility and enrollment and get answered at an average rate of five per day. One of the newest faces behind the site's Ask the Expert feature belongs to 34th Infantry Division Command Sergeant Major (Ret.) Ron Kness who spent 36 years in the military.
Residing in Minnesota and Iowa during his 36-year-career, Kness served in several non-commissioned officer leadership positions including First Sergeant, HHC, 1st BDE, 47th ID and Operations Sergeant Major, HHC, 134th Signal BN. Additionally, he helped with a mobilization and training process which sent soldiers to assist with Operation Iraqi Freedom, Operation Enduring Freedom and NORTHCOM Homeland Defense efforts such as Operation Jump Start on the border between the United States and Mexico.
"Ron brings a tremendous amount of hands-on experience to his role with GIBill.com and an innate ability to connect with our audience," shared GIBill.com general manager, Gad Alon. "His background is an ideal match for our users who have come to know our site as a trusted source for GI Bill information."
Kness has been a contributor to Ask the Expert since June 2009. When he started as a GIBill.com blogger, the site received between 30 and 35 questions per week, however due to Congress's recent passing of the Post-9/11 Veterans Educational Improvements Act of 2010, Kness says he's seen upwards of 110 questions in one week.
"One of the challenges that veteran's face is access to accurate GI Bill-related information," said Kness. "There are a lot of resources out there in forums, websites, etc., but much of it is vague, inaccurate, or just plain wrong. My goal is to give the most complete answer."
No stranger to education, Kness stays active in his Minnesota community by teaching Adult Community Education courses at Independent School District 196 in Apple Valley. In order to maintain his standing as a credible Expert, Kness conducts the majority of his research through the official Veterans Affairs website. Kness also contributes to such sites as ArmyStudyGuide.com and ArmyDomain.com.
For more information, visit GIBill.com
About GIBill.com
GIBill.com, a trusted resource since 1999, provides in-depth benefits information and news to over 50,000 servicemembers and veterans each month. Devoted to providing comprehensive and pertinent information to servicemembers, veterans and their families, GIBill.com is committed to keeping members of the military community up-to-date on their Montgomery and Post-9/11 GI Bill benefits as well as provide information on tuition reimbursement rates, the housing allowance, GI Bill comparison charts, and much, much more.
# # #