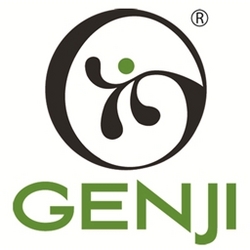 Philadelphia, PA (PRWEB) March 10, 2011
Genji Sushi, purveyor of all-natural sushi and Japanese cuisine at 130 Whole Foods Markets on the East Coast and in San Francisco, is proud to announce that it raised $5,146 for the Black Culinary Alliance during February's Black History Month as part of its "Special Roll for a Special Cause" promotion.
"Special Roll for a Special Cause" is a fundraiser developed by Genji in which 5% of the sales of a specially-marked roll during a given period are donated to an organization whose mission aligns with Genji's business and philanthropic philosophy. The Black Culinary Alliance is a non-profit organization that creates awareness, exposure and educational opportunities for students and professionals of color within the culinary and foodservice industry.
"Genji has a longstanding history of supporting diversity and empowerment within its workplace, boasting staff from more than 34 different countries," said Shingo Kanai, CEO and President of Genji Sushi. "We felt there was no better way to give back during Black History Month than to support an outstanding organization such as the Black Culinary Alliance, which provides opportunities for young food professionals of color within our industry."
The "Special Roll for a Special Cause" promotion was created in 2010 as part of Genji's mission to find creative ways to support charitable causes. Since its inception, Genji has donated more than $25,000 to non-profit organizations across the Unites States.
About Genji Sushi
Established in 1997, Genji Sushi is dedicated to the finest quality all-natural sushi and Japanese-inspired cuisine in a grab‐and‐go style. Its sushi bars are located within 134 Whole Foods Market locations in 18 states and the District of Columbia, as well as the U.K. At each location, skilled chefs prepare a variety of fresh items on‐site, including raw, cooked, vegetarian and vegan-friendly sushi and sides. The company mission is to contribute towards healthier food consumption habits on a global level. For more information, visit http://www.genjiweb.com.
###