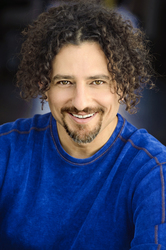 "This event is one of the highlights of my year. It is the 'go-to' event if you want to increase your knowledge about how to improve your health." Dr. Joseph Mercola
Costa Mesa, CA (PRWEB) March 9, 2011
Over 1,200 health enthusiasts from around the globe will be gathering at The Orange County Hilton in Costa Mesa, CA on Friday, April 1st through Sunday, April 3rd to learn the latest strategies in the field of anti-aging and longevity. The theme of The Longevity Now Conference is Whole Body Balance and Optimal Peak Performance.
World famous health lecturer David Wolfe and a panel of longevity experts will share the most recent advancements and cutting-edge technologies in the field of anti-aging, hormones, energy medicine and digestive health. Dr. Mercola, founder of Mercola.com, says, "This event is one of the highlights of my year. It is the 'go-to' event if you want to increase your knowledge about how to improve your health."
Attendees at the Longevity Now Conference will discover how to achieve their ultimate health goals in vital areas of life including: health, cleansing, detoxification, immunity, fitness, and longevity.
Our physical and mental health can easily be thrown out of balance by a number of factors in today's modern world including: inflammation, stress, pollution, poor lifestyle choices, diet, and toxicity in our environment. When the body is out of balance, we are not enjoying optimal health and as a result the aging process is accelerated. Symptoms of imbalances in our body include: fatigue, lack of energy, weight loss/gain, loss of libido, mood fluctuations, sleep disorders and much more.
In three days, David Wolfe and a team of experts will reveal the latest and most powerful tools and technologies that will shave months and years off a learning curve. The Longevity Now Conference is the first live event in the world to offer an interactive opportunity for all participants to experience being "grounded" utilizing a proprietary technology while attending the seminar.
With a masters degree in nutrition, and a background in science and engineering, David Wolfe is considered one of the world's top authorities on natural health, beauty nutrition, herbalism, chocolate, and organic superfoods. David is a best-selling author of the books, The Sunfood Diet Success System, Eating for Beauty, Superfoods: The Food and Medicine of the Future, Naked Chocolate and The LongevityNOW Program.
Truth Calkins, master herbalist at Erewhon Market's Tonic Bar in Los Angeles is an audience favorite and regular speaker at the Conference. He shares about the joy of discovery when people start on a journey using the top herbs available on the market today. "As people touch the real herb and become more connected to the process of herbalism instead of just taking pills, they fall in love with the process. You get to look at the real herb, read about it, cook it, taste it and learn about it. You go down this path and become your own herbal master." Calkins uses herbs and whole food supplements to create custom energy drinks with significant health benefits.
This April, David Wolfe will be joined onstage by a team of the most advanced researchers and experts in the world of nutrition, health and wellness, including incredible speakers from the medical arena.
Dr. James Oschman will share the science behind Energy Medicine and how this powerful modality can promote superior levels of health. Donna Gates, best-selling author of "The Body Ecology Diet", will explain how to correct imbalances in digestive health quickly and easily. Dr. Dave Woynarowski, one of the foremost authorities in preventative health, anti-aging, and nutritional supplements, and author of "The Immortality Edge" will unravel the secret code of aging. Dr. George Yu, a clinical professor at the George Washington Medical Center in Washington, D.C., will share the latest research on hormonal health in both men and women.
$10,000 worth of free prizes will be given away at the event including free superfoods, superherbs, chocolate, essential oils, delicious raw food, supplements, minerals, vitamins, and more. There will be over 30 exhibitors offering participants access to some of the best alternative healing modalities available.
The Longevity Now Conference is a biannual event which features prominent speakers and experts in the field of health and well being. Register now at http://www.TheLongevityNowConference.com or call 1-702-527-2378 for more information about the event. The Longevity Now Conference is sponsored by Longevity Warehouse, HealthForce Nutritionals, Sunwarrior, and Jing Herbs.
###