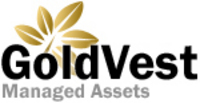 The busy agenda of economic data and central bank rate decisions provided a distraction to traders last week, says Steven Zoernack.
Washington, DC (PRWEB) March 17, 2011 –
According to Steven Zoernack, despite recent, record highs for the price of gold, silver continues to demonstrate itself as a growing investment by topping gold in value.
Recently it looked like investors were mainly concentrating on silver. They have now started to come back into gold too as new record high prices have been established, funds are buying again and there is even some ETF buying. Given the low AU/AG ratio, gold prices may have some catching up to do.
"On balance, we remain bullish for bullion but the speed and extent of the rise in silver prices in the short term makes us nervous. A pullback in silver is likely to be severe, although it might also turn into a short-lived spike lower. We would expect choppier trading overall but the Mena situation and oil prices are ultimately likely to drive sentiment," says Steven Zoernack.
Last Week:
While the busy agenda of economic data and central bank rate decisions provided a distraction to traders last week, according to Steven Zoernack, unrest across the Middle East and North Africa (Mena) region continued to provide background support to energy and bullion prices.
"A mix of month-end window dressing and consolidation meant a steady start for bullion prices, with two-way trade in gold and silver on Monday," says Steven Zoernack. "Bullish sentiment returned on Tuesday, with gold surpassing the December all-time high of $1,431.30 to peak at $1440.40 on Wednesday. Comments from ECB president Jean-Claude Trichet suggesting the bank would raise interest rates at its next meeting sparked profit-taking in both metals on Thursday but gold rebounded on Friday to close the week up 1.3 percent at $1,428 after clashes between pro and anti-Gaddafi protestors intensified after Friday prayers."
Despite the new all-time high in gold, silver was again the better performer of the two – it surpassed $34 on Tuesday and surged on Friday to close at its highest since January 1980 at $35.50, a gain of 6.6 percent on the week. Silver's rally pushed the AU/AG ratio to a fresh 13-year low of 40.1 late on Friday.
The Week Ahead:
This week has started with Libya moving closer to a full-blown civil war. According to Steven Zoernack, markets continue to assess the risk that a rising global oil price could have on economic growth. Increasingly, this means further news of protests in Oman, Yemen and Saudi Arabia could start to dampen risk appetite in markets. The contrast between the prospects of rising euro interest rates for the euro and news of a Greek debt downgrade by Moody's could also confuse markets further, with Portugal's 10-year bond yields also rising above 7.55 percent today. Raising interest rates could harm the very economies that the EU is attempting to rehabilitate. China is also due to release a great deal of data this week, updating investors on the state of inflation, industrial growth, consumer demand and money supply in the country. This and US data on Friday, along with sentiment related to the Mena turmoil, should be the main drivers this week. While the situation in the Mena remains heightened and oil prices remain high, the economic recovery is at risk. This uncertainty should support gold but any downgrading of recovery prospects by the markets could turn out to be a negative for inflation and therefore for gold.
Steven Zoernack : Silver moves into a higher trading range
Gold set a new lifetime high above $1,440 per ounce last week and has extended those gains above $1,442 this week but it remains overshadowed by silver. The latter has now surpassed the $36 mark and appears on course to challenge its own lifetime high around $50 set in January 1980. While silver has long been the relative underdog of the two due largely to its more volatile nature, from a historic perspective, it is still viewed as an inflation/risk hedge.
"Record gold prices have also triggered a revival in investment demand for silver in recent years and particularly over the past six months as a cheaper alternative to gold with investors large and small," says Steven Zoernack, "proving to be keen buyers via the various ETF platforms and the OTC sectors."
There are several shared features between the current environment and that in which silver hit its all-time high: record gold prices, a turbulent geopolitical environment, high inflation caused by surging oil prices stemming from unrest in the Mena region and tightness within the silver market resulting from strong OTC demand. But the price movements in the run-up to the highs are very different. Prior to the 1980 high, silver had held in a narrow band in single figures and spiked quickly to its high but it has traded in a much wider range more recently and the push above $30 has been somewhat more gradual this time around. The rally in silver has also resulted in a break below 40:1 in the AU/AG ratio for the first time in more than a decade.
"This break into a new range," says Steven Zoernack, "coupled with a more gradual rally and silver's increasing range of industrial applications suggests not only that there is further upside price potential but that the metal will remain at a higher level as the fundamentals improve."
###