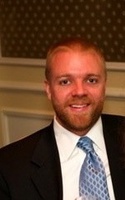 . "A successful outcome such as this, achieved in record time, is only possible through the effective collaboration and integration of multiple teams from around the world." Said Perry Melton, Chief Operating Officer at Inmarsat
Austin, TX (PRWEB) March 10, 2011
Network Systems Resale (http://www.networksystemsresale.com), and partner Via Telecom S/A, a Brazilian telecommunications carrier, worked in conjunction with Inmarsat, the world's largest global mobile satellite communications service, and other partners in the region to deliver the implementation of satellite broadband and voice services infrastructure across remote regions of Brazil for the transmission of election data from portable electronic voting machines to the TSE (Brazilian Electoral Superior Court) servers in support of the October Presidential elections.
Tasked with ensuring the transmission of accurate and secure election data from approximately 1,422 voting precincts located in remote regions of Brazil's mountains and jungles, Via Telecom and partner Inmarsat, designed a BGAN-based network which enabled secure, mobile satellite communication using the Inmarsat 1-4 satellite to deliver Broadband Global Area Network (BGAN) services, which are capable of reaching more than 85% of land on earth. Network Systems Resale was then awarded a $1.2 million contract to provided over 1,500 Wideye Sabre-1 satellite-based communication terminals (routers) to support the network integration with failover capacity. The contract stipulated extremely rigid delivery requirements giving very little time to gather, application test, and successfully complete the exportation process to Brazil. The network was completed in just days prior to the election, the results of which was unencumbered data transmission processed in a record time of one hour subsequent to the closing of election polls across Brazil's three time zones.
The project required the use of over 1,500 Addvalue manufactured Wideye Sabre-1 satellite-based communication terminals, which enable mobile satellite communication to deliver Broadband Global Area Network (BGAN) services transmitted through the Inmarsat satellite 1-4. Essentially, these satellite routers are designed to provide carrier-grade IP Services using dynamically assigned high-bandwidth satellite IP Connectivity. With the assistance of Addvalue Technologies in Singapore and several North American suppliers, Network Systems Resale was able to successfully secure, configure and export more than 1,500 Wideye Sabre 1 terminals within the required time frame.
The resulting data was processed in a record time of one hour after the polls closed. "We are delighted to have played our part in delivering an excellent electoral achievement," said Perry Melton, Chief Operating Officer at Inmarsat. "A successful outcome such as this, achieved in record time, is only possible through the effective collaboration and integration of multiple teams from around the world. The satellite terminals, in conjunction with the BGAN network, flawlessly transmitted the election data from the 1,422 remote precincts back to the Central Electoral Headquarters without delay or error.
"Last year more than 135 million Brazilians attended the elections for the next Brazilian Republic President and Vice-President; Federal and State Senate, in 5,655 counties, making use of 440,000 electronic voting machines. The voting period started at 7am and ended at 5pm. As Brazil has multiple time zones, the voting ended at 6pm (Brasilia Time). At 9:30pm the final result of the President running was released by TSE – Brazilian Electoral Superior Court. More than 97% of all votes had been transmitted to TSE, processed and the results were defined."
"Via Telecom was in charge of providing the transmission of data collected in the electronic voting machines installed in 1,422 precincts in remote counties, not served by terrestrial networks or fixed satellite communication, to the TSE servers. Each one of these precincts was equipped with one BGAN terminal, operated by a Via Telecom's technician, and the network worked perfectly. The 1,422 BGAN terminals had a very strong influence on the results releasing with in the required time frame. Indeed, they made it feasible to conclude the results of the elections in the same day. They helped bridge thousands of miles of jungles within seconds!"
"The first phase of the project was a huge success, which we proudly share with Network Systems Resale, our partner, who worked hard to help make this happen."
"We really appreciate your cooperation with Via Telecom and will continue to count on you for future projects." (Joao da Motta Filho – Via Telecom, Director of Engineering)
On October 31, 2011, after a fierce Run-off election, Dilma Rousseff, the former Chief of Staff and candidate for the Workers' Party won the Presidential Election with a 56% majority of the vote, becoming the first woman elected to hold the office of President in Brazil.
Network System Resale is proud to have been awarded the opportunity to contribute on a project of this magnitude. We are delighted to have worked with such a world-class group of individuals and businesses with whom we hope to forge a long and storied partnership. We look forward to what the future holds!
About: Network Systems Resale is a company committed to customer service, value, and quality. Contact us today for New and Used Cisco (http://www.networksystemsresale.com/) as well as Information Technology hardware from other leading manufacturers like HP, IBM, Nortel, Extreme, 3Com, Juniper, Sun, Alcatel, and Foundry, contact Network Systems Resale today.
Contact Details:
Austin, TX
Phone: (888) 311-8238
Fax: (888) 316-7429
Website: http://www.networksystemsresale.com
###