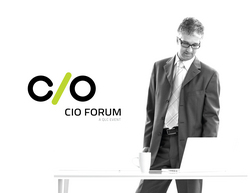 "Everyone gets the same technology packages from Oracle," said Alan Guibord, founder of TAC. "Gaining competitive advantage comes down to who utilizes the product in a unique way; who stands out."
Salem, NH and Lexington, KY (PRWEB) March 10, 2011
The Quest Leadership Community, Quest International Users Group's official peer network for CIOs and their direct reports, and The Advisory Council, which provides IT organizations with access to objective, actionable advice for resolving IT issues, announce their official partnership which opens TAC's network of IT experts and its benchmarking services to QLC members, giving them a competitive industry edge.
"Everyone gets the same technology packages from Oracle," said Alan Guibord, founder of TAC. "Gaining competitive advantage comes down to who utilizes the product in a unique way; who stands out."
"QLC's latest partnership will bring value far beyond typical community networking," said Robert Lieberman, Centro Properties Group senior vice president and CIO, Quest Board of Directors Treasurer and QLC member. "This partnership provides QLC members with access to experts who can vastly extend our investment in software."
The partnership will debut at Quest's CIO Forum, an invitation-only event open to top-level IT executives on Monday, April 11 during COLLABORATE 11. Speakers include Walt Disney Parks and Resorts' former CIO Roger Berry, Oracle Senior Vice President of Applications Management Steve Miranda and a panel of IBM, Microsoft and Forrester representatives. The CIO Forum will serve as the kick-off event for the QLC Regional Roundtable Series, which later this year will host events in Boston (June) , San Diego (August), Dallas/Fort Worth (October) and Atlanta (November).
Founded in 2002, TAC (The Advisory Council, http://www.TACadvisory.com) provides IT organizations with enterprise-wide access to objective, actionable advice for resolving IT challenges and issues. Through its Expertise-as-a-Service™ (EaaS™) suite of services, tools and workshops, TAC helps IT organizations make decisions more quickly and cost effectively. TAC's Expert Network consists of hundreds of Experts, covering the full range of IT subjects. Clients include Fortune 1000 and midsize companies, government and educational institutions.
The Quest Leadership Community, which takes its members to a new level of networking and business engagement, is the ultimate peer group for CIOs and their direct reports. The QLC goes beyond the use of applications and delves into timely leadership and IT management issues. These built-in commonalities, guided by the QLC Framework©, provides a unique opportunity for QLC members to gain and share insights that will improve not only how they use their applications, but more importantly, how they leverage IT in running their businesses.
###