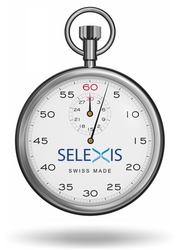 After a decade of hard work and investment in our internal R&D programs, the company has established itself not only as a leader in cell line development, but also as a major innovator in the biotechnology industry
Geneva, Switzerland (PRWEB) March 9, 2011
Selexis SA, a Swiss-based biotechnology company with technologies for the rapid development and engineering of high yield and stable mammalian cell lines for therapeutic protein manufacturing of recombinant drugs celebrated its 10-Year Anniversary today.
A spin-off from the University of Lausanne, Selexis SA was co-founded by Prof. Nicolas Mermod and Dr. Igor Fisch. Selexis' focus was to develop technologies which allowed mammalian cell lines to stably express high levels of recombinant proteins. Based on years of discovery, the Company's proprietary and patented technology, Selexis Genetic Elements™ (SGEs), control the dynamic organization and expression of transgenes in the chromatin. The SGEs function by insulating nearby genes from the silencing effects of surrounding chromatin. When applied to cell line generation, this results in increased copy number-dependent and position-independent expression of transgenes. Cell lines created with SGEs express recombinant proteins at levels higher than those obtained with cell lines generated using traditional methods and exhibit higher stability when cell lines are cultured in absence of any drugs for long-term periods.
"Today marks a major milestone for Selexis. After a decade of hard work and investment in our internal R&D programs, the company has established itself not only as a leader in cell line development, but also as a major innovator in the biotechnology industry," states Dr. Igor Fisch, Co-founder, Chairman and Chief Executive Officer of Selexis SA.
Since its inception, Selexis has had a major impact on the industry, changing the way protein therapeutics are expressed in mammalian cell lines. The SGE-based technology platform has been the Selexis trademark for significantly reducing the timelines associated with the generation of cell lines, for increasing the overall productivity and last but not least for providing the industry with cell lines that are very stable. Historically, manufacturing cell line generation took 12 to 15 months with typical productivity levels less than 1g/L. The development of Selexis' SGE-based platform means it is now possible to generate manufacturing cell lines in 3 to 4 months with productivity levels around 2-5 g/L; thereby expediting entry into CMO manufacturing while also reducing the need for larger bioreactor capacity.
"Over the past decade, Selexis has enjoyed tremendous growth and success. A large part of our accomplishments are attributed to the dedication and talent of our team," said Dr. Igor Fisch. "With the help of Nicolas, we have been able to mature a technology from a University into a leading biotechnology company that is instrumental in getting proteins and antibodies to the clinic faster and cheaper. While today's anniversary is a reflection upon the past 10 years, we look forward Selexis' continued growth and partnerships."
About Selexis SA
Headquartered in Geneva, Switzerland, Selexis SA is a privately held biotechnology company dedicated to the development of innovative technologies and world-class expert services that significantly reduce the time, effort, and costs associated with developing high-performance mammalian cell lines for therapeutic protein production (i.e. MAbs, growth factors, enzymes). The Company's SURE Cell Line Development™ Technology Platform is based on Selexis Genetic Elements™ -- novel DNA-based elements that control the dynamic organization of chromatin within all mammalian cells and allow for higher and more stable expression of recombinant proteins. The technology platform also includes Selexis SUREtech Vectors™, Selexis SUREfection™ Transfection Methods, Selexis VS™ Variant Screening and the proprietary Selexis SURECHO-M Cell Line™.
For more information, visit http://www.selexis.com
###