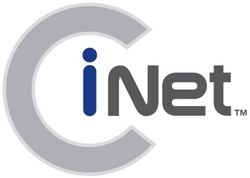 "CiNet's new interactive training platform will contribute significantly to the overall success of our training programs which are essential given the vital services we provide to our customers." Ron Fenex of Arizona Public Service
Carrollton, TX (PRWEB) March 9, 2011
Critical Information Network (CiNet), LLC, announces the release of its newly updated General Mechanical Training series designed to help companies improve the mechanical practices of workers, meet the demands of today's busy training managers and raise workplace safety.
CiNet's Industrial Training Institute created the General Mechanical training series to improve the mechanical knowledge and skills of industrial personnel by enabling a more thorough understanding of common process plant mechanical components and routine maintenance procedures. The 36 courses in this series represent some of the most common mechanical systems and components in the industrial market including; Basic and Advanced Rigging, Basic Lubrication, Bearing Basics, Centrifugal Compressors, Centrifugal Pump Basics, Couplings, Gears - Overhauls Types and Characteristics, Hand Tools, Introduction to Basic Diagrams and Symbols, Introduction to Power Tools, Mechanical Seals, Multistage Centrifugal Pump Maintenance, Positive Displacement Pump Basics and Maintenance, Precision Measurement Tools, Reciprocating Compressors, Rolling Contact Bearings, Safety Valves, Seals - Gaskets and Packing, Shaft Alignment, Sliding Surface Bearings, and Valves - Basic Types and Operation.
"Our power plants are the source of electricity for more than a million homes and workplaces throughout the Southwest," according to Ron Fenex of Arizona Public Service. "CiNet's new interactive training platform will contribute significantly to the overall success of our training programs which are essential given the vital services we provide to our customers."
The CiNet Industrial Training Institute eLearning and training library is comprised of instructionally designed, blended-learning training solutions, including courses from internationally recognized and well-respected brands such as NUS, Williams Learning and Tel-A-Train. Comprehensive student workbooks enhance the training modules and are included with every course to maximize the total learning experience.
"The new General Mechanical series includes content developed by experienced professionals, an engaging video-rich format, and interactive learning activities," stated President and CEO Steve Albright. "Additionally, the new training platform offers a reduction of learning time, consistency of delivery, increase in mastery scores, and greater retention which adds up to enhanced knowledge, productivity and safety on the job."
CiNet offers flexible delivery options, featuring a custom learning management system that keeps track of all trainee test scores, log times and site-information access and provides custom reporting options. The patented LMS offers a one-stop solution or the award winning content can be integrated into the customer's LMS. CiNet's trusted AICC/SCORM compliant content and training platform ensures compatibility and accompanying learning workbooks effectively support a stand-alone or blended-learning experience.
About CiNet
CiNet delivers performance-focused eLearning solutions to public safety, healthcare and industrial operations organizations. With one of the world's largest libraries of educational multimedia materials and trusted industry brands that have served customers for over 20 years, CiNet's customized training solutions are designed to help save lives, protect critical infrastructure, and improve workplace efficiency. For more information, please visit http://www.criticalinfonet.com.
Call 800-845-2443 or visit http://www.criticalinfonet.com to receive a free 14-day trial.
For further information, contact:
Lonny Wilder – CiNet Industrial Training Institute
4101 International Parkway
Carrollton, TX 75007
Phone (972) 309-4346
Lonny(dot)Wilder(at)Criticalinfonet(dot)com
# # #