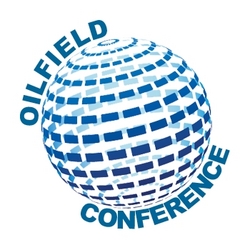 Did you miss an oil and gas conference? You can still benefit from the rich technical content at these conferences. Log on now and watch on-line or on your mobile.
(PRWEB) March 10, 2011
Oilfield Conference is the only oil and gas conference portal available online. The oil and gas industry has grown tremendously in the past years, supported by technologies that promise to break boundaries. As a result, the demand for highly trained professionals and experts in the oil and gas industry has increased in the past years. Numerous oil and gas industry associations, such as SPE (The Society of Petroleum Engineers) or IADC (The International Association of Drilling Contractors) have contributed to the development of such professionals by managing a number of conferences, seminars and exhibitions.
OilfieldConference welcomes professionals from all oil and gas sectors, including, but not limited to drilling, geosciences and geophysics, HSE, production, downstream professionals (pipelines and flow, advanced process control) or energy professionals and investors. We provide a wealth of information that helps oil & gas professionals keep ahead with the latest technologies, industry standards and practices.
How many times have you tried to find an oil and gas conference dedicated to your line of work? With the abundance of information available on-line, having access to specific information is quite hard, and it is understandable why many professionals choose to stick with what they already know.
OilfieldConference is the most complete, the most reliable and up-to-date gas and oil conference portal.
It does not matter if you are a petrochemical engineer or a drilling engineer: OilfieldConference.com includes essential information of the upcoming oil and gas events, including seminars, conferences, exhibitions or webinars from all around the globe.
Our main goal is to provide oil and gas professionals the opportunity to:
ACCESS conference details on-line.
CONNECT on their computer and mobile devices.
EDUCATE and be inspired by the rich technical content available in oilfield conferences around the world.
OilfieldConference.com is not only about learning, but it is also about sharing information. Our members and visitors can add new conferences or events using a simple and easy to use interface. In addition, in the coming months, we will provide our members with the possibility of accessing the conference sessions on-line.
We try to keep in touch with the latest technology and devices and since we understand that your time is precious, we will offer the possibility to watch the conferences on your mobile phones or smart devices.
Join us and witness the latest changes in the oil and gas industry!
###