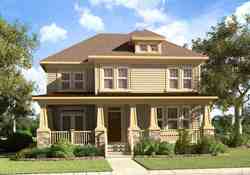 Newark, DE (PRWEB) March 10, 2011
BLENHEIM HOMES, one of the Delaware Valley's premier homebuilders, announced a sales increase of 19% and a settlement increase of 30% over the preceding year's results. With a focus on locations in Delaware and Pennsylvania, Blenheim has been able to achieve significant sales and settlement growth despite a sluggish homebuilding market. The company's ability to design and develop quality communities that satisfy customers' desires for both location and affordability has helped fuel its exceptional growth and increased market share in 2010.
New Developments at Blenheim
Continuing its hot streak, Blenheim recently launched what is likely Delaware's most ambitious new community, Bayberry (http://www.villageofbayberry.com). Something completely new in Delaware development – it is an environmentally-sound, sustainable community designed to reduce dependence on automobiles. Bayberry's vision is a reincarnation of the traditional American small town – a place where residents can walk along shady tree-lined boulevards to neighborhood schools and shopping – a community in harmony with its environment, infused with hundreds of acres of open space, recreational parks and neighborhood greens. New models are now open at Bayberry with limited-time special financing packages.
About Blenheim Homes
Over the course of its 27-year history, Blenheim Homes has received more than 30 awards as a home builder and has won the coveted "Community of the Year" award nine times. In addition to home building, the Blenheim organization has also completed a variety of projects that enrich their communities such as hotels, nursing homes, office buildings, restaurants and recreational facilities.
For more information on Blenheim Homes' communities, visit http://www.blenheimhomes.com
###