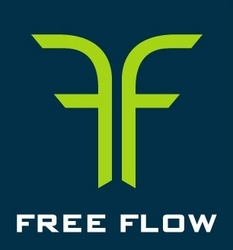 "Over the past year the entire FreeFlow team has been devoted to make FreeFlowAuctions.com the global go-to B2B marketplace for branded consumer electronics online." Alan Scroope, CEO, FreeFlow
San Jose, CA (PRWEB) March 9, 2011
FreeFlow, the world's leading provider of alternative channel solutions for at-risk inventory in consumer electronics companies, announced this week that for the second consecutive year it has been named as a winner in the Deloitte Best Managed Companies Awards competition. The company, which was first recognized for superior business performance in March of 2010, was recognized at a gala awards dinner in the Burlington Hotel in Dublin earlier this month.
The Deloitte Best Managed Companies Awards Program, in association with Irish Life Corporate Business, recognizes companies across Ireland which are operating at the highest levels of business performance. The independent judging panel reviewed a broad range of criteria including strategy, capability, commitment, financials and growth potential across all key functions of the business.
Commenting on the award, Alan Scroope, CEO, FreeFlow said, "Over the past year the entire FreeFlow team has been devoted to make FreeFlowAuctions.com the global go-to B2B marketplace for branded consumer electronics online. Deloitte's repeat recognition this year reinforces that uniting a global team around a single over-arching goal is the winning strategy of the best of companies."
Commenting on the winners of the Deloitte Best Managed Companies Awards Program, Pat Cullen, Managing Partner, Deloitte and judging panel member said: "Despite the negative sentiment that currently prevails, the Best Managed Companies Awards Program shows that Irish companies are a cornerstone of growth in the Irish economy and can and will play an important role in Ireland's overall recovery. For proof of this, you need look no further than this year's winners."
FreeFlow has proven to be a top Sales and Supply Chain partner by addressing its clients' needs to build secure alternative channels for at-risk inventory. Slow-moving, aging or end-of-life finished goods as well as consumer returns inventory sold as-is or refurbished is a multi-million dollar market for FreeFlow's Global 1000 customers. The company's branded and anonymous private marketplaces allow stock to be sold at auction, fixed price, or minimum price. Auction dynamics improve bidding performance resulting in higher financial recovery. With its proprietary market analysis and pricing advisory support, integrated performance metrics and end-to-end business support services, FreeFlow provides low-cost, secure alternative channel solutions for excess and at-risk inventory in all stages of the product lifecycle.
About Deloitte Best Managed Companies Awards
The Deloitte Best Managed Companies program, in association with Irish Life Corporate Business, promotes and recognises excellence in Irish owned and managed companies. It is the only competition in Ireland that considers a business' performance from every perspective. Entrants to the program compete for this designation in a rigorous and independent process that evaluates the caliber of their management abilities and practices.
Program sponsors are Irish Life Corporate Business, the Irish Management Institute and the Sunday Business Post.
For further information, visit http://www.deloittebestmanaged.ie.
About FreeFlow
Founded in 2001, FreeFlow improves its customers' profitability by helping them identify excess and at-risk inventory and dispositioning the inventory through the alternative channel best suited for that inventory. FreeFlow's customers include Apple, Creative Labs, Microsoft and SanDisk. FreeFlow's leadership in the supply chain arena has been recognized with numerous industry awards, including Gartner's Cool Vendors in Supply Chain Management and Procurement, the Supply & Demand Chain Executive 100 for 2009 and the 2009 Ruban d'Honneur European Business Award in the category of Information and Communication Technology Effectiveness. Privately-held, FreeFlow has headquarters in Tralee, Ireland and US headquarters in San Jose, California. For more information, visit http://www.FreeFlow.com.
Press Contact:
Anne Patterson
FreeFlow
860.705.0285
###