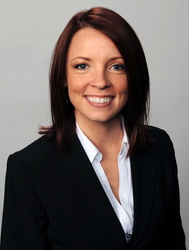 Boca Raton, FL (PRWEB) March 10, 2011
3Cinteractive, a leading mobile platform company, is proud to announce that Business Leader magazine has named Niki Dunbar, the company's director of service operations, one of its "2011 Women Extraordinaire". The Women Extraordinaire Award honors accomplished women business leaders in the South Florida community. Honorees are women of outstanding accomplishment, leaders, innovators, problem solvers and mentors to others. They serve the community by making a difference and are held in high regard by all those who know them. This year, the honorees were chosen from a record number of nominations.
Dunbar's role at 3Cinteractive is to take an idea from its inception and deliver an effective, compliant mobile program that meets both the client's needs and adheres to distinct requirements of wireless carriers and the Mobile Marketing Association (MMA). She focuses on managing the daily relationships of 3Ci's clients, vendors and carriers. Dunbar leverages her deep understanding of the mobile ecosystem to guide each group through the entire process and ensure that initiatives launch smoothly. Before entering the mobile industry, she spent seven years managing processes and policy compliance in the online payment processing industry. Dunbar is also an active member of the MMA's Consumer Best Practices Committee.
About 3Cinteractive®
3Cinteractive (http://www.3Cinteractive.com) is an industry leading mobile platform company. 3Ci helps companies develop and deploy powerful mobile strategies and increases the effectiveness of initiatives already in progress. 3Ci's enterprise-class platform makes it possible for businesses to access billions of mobile users worldwide--regardless of device or network. 3Ci's mobile solutions help companies solve business challenges, increase revenue, streamline processes and thrive in the digital marketplace. 3Ci's technology and services platform, Switchblade™, includes a suite of mobile messaging, voice, mobile web and mobile applications technologies-as well as carrier implementation, campaign management, and compliance/audit management services. 3Ci is an active member of the CTIA and Mobile Marketing Association and is listed as one of the top ASPs by the Common Short Code Administration. 3Ci also recently ranked 28th on the 2010 Inc. 500 list of fastest growing private companies in the U.S.
About Business Leader Media:
Business Leader magazine's South Florida edition covers the companies, leaders and business happenings in the Miami, Broward, and West Palm Beach areas. The magazine features editorials on the legal, financial, technology, management, marketing, and business services industries and highlights top women in business, up-and-coming leaders, top 100 small businesses and top entrepreneurs.
Media Contact:
Vinnie Fiordelisi
3Cinteractive
561-443-5505 x158
###