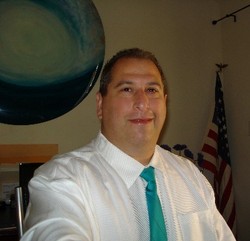 get as many of today's BUYERS as possible to purchase from you instead of your competitor without giving away the profits
Aptos, CA (PRWEB) March 10, 2011
New Business Hunter for hire and 20+ year sales pro Alvin Cordeiro today announced the launch of http://www.alvincordeiro.com where people looking to increase sales can request a free personalized marketing strategy for highly targeted lead generation.
Regardless of your market, each day there are a limited number of people who are going to buy the products or services you offer. The first challenge is to get as many of today's BUYERS as possible to purchase from you instead of your competitor without giving away the profits that make running your business worthwhile. The next hurdle is creating a system for generating consistent customer touch and getting customer referrals which of course grows your market share further.
When it comes to marketing and sales, it is the strategy and follow through that separates the businesses that lead their market from the ones that are barely keeping their doors open. Developing a profitable lead generation system that consistently brings a sufficient number of qualified inbound calls is vital to the business looking to grow. Says Mr. Cordeiro, he continues to say…Television Advertising, Radio Advertising, Direct Mail, Magazine or Newspaper Advertising, Email Marketing, Telemarketing and Cold Call Telesales, Online Display Advertising, Search Engine Marketing, and yes even yellow page advertising each have their benefits. Unfortunately not all of them are the best fit for every business and investing in the wrong options could cost money instead of make it for a company.
Alvin Cordeiro is providing a free personalized marketing strategy and lead generation program for businesses. He will use your website to assess you competition and determine what needs to be done for your business to gain the lion's share of your market or hold on to and grow it if you are already the market leader. Alvin will then schedule an online interview to discuss his findings and the personal plan he created for you where you'll have the opportunity to let Alvin implement the parts of the plan which you both agree best meet your goals and budget.
About Alvin Cordeiro
I'm a dynamic entrepreneurial sales management strategist with a 20+ year record of achievement and demonstrated success driving multimillion-dollar sales growth while providing award-winning sales leadership in highly competitive markets. I'm adept at driving growth of company revenues and improving sales-team performance. You'll find me to be an exceptional mentor and coach who is tenacious in building new business, securing customer loyalty, and forging strong relationships with external business partners.
###