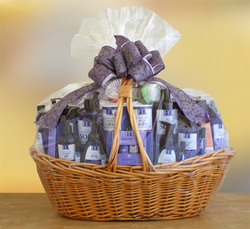 " You can use every variety of shampoo and you will improve your hair. It is amazing what well crafted ingredients will do."
Corte Madera, CA (PRWEB) March 10, 2011
Walking the red carpet at the 83rd Annual Oscars were many famous faces who had been exposed to EO Body Oil, Bodly Lotion,Styling products, Shampoos and Conditioners. The scent of rose, lavender, lemon and ginger was swept along in a crowd of meticulously coiffed talent.
EO (Essential Oils) makes an ongoing effort to publicize their natural and certified organic line of products that are delightful to use. A bath will never be the same after using their Bubble Bath or Bath Salts. Dry skin will be a distant memory with diligent use of body lotion with ingredients paired for great success. It is so nice when something that is good for you smells terrific and feels even better.
Oscars are just the latest appearance EO has made in public. Look for them in the spring to pop up as a perfect prize on a national TV game show. Everyday they make guests happier at Greensburg ,Kansas (Americas First Greentown) B&B/Visitor Center. EO is always on a continual basis adding community iniatitives to their plans. New Orleans after Katrina was only one of the charitable stops they have made in 16 years.
Marin County, CA is where you will find EO products headquarters. This small, family owned business is busy at reaching out to new markets and new segments across the country. They are committed to actively supporting trade placements with an active developing promotional calendar.
EO products invites buyers to let us know how we can be of help.
Salons, spas, resorts, cruise lines all are perfect matches for this highcrafted portfolio.
We also encourage media to inquire about our latest additions and new markets we are entering.
Oscar night was a sparkling pleasure for EO Products producer of responsible, authentic personal care products.
###