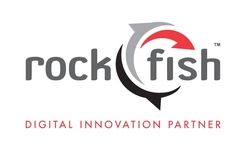 Brand Ventures is another component of what we believe it means to be a digital innovation partner
Rogers, AR (PRWEB) March 9, 2011
Rockfish (http://www.rockfi.sh) announced today the launch of Rockfish Brand Ventures, a venture capital capability that improves marketing ROI for its clients. Brand Ventures will focus on the latest digital innovations in Consumer Internet, Mobile, and Retail, providing start-ups with both funding and domain-specific expertise in technology and marketing.
"Brand Ventures is another component of what we believe it means to be a digital innovation partner," said Rockfish Founder / CEO Kenny Tomlin. "It will help us expand our commitment to incubating new companies by creating a unique fund for investing alongside our clients in the businesses of other entrepreneurs. At Rockfish, we don't just sell digital but are an important partner in shaping the future of digital innovations."
Rockfish Brand Ventures is a new model of agency ventures, helping start-ups by providing domain-specific expertise in building & creating product, and in marketing & distributing to customers. The company expects to make approximately 10 investments over the next 12 – 24 months, partnering with venture capital firms and other investment groups.
Brand Ventures will also closely partner with Rockfish clients, providing them first access to emerging digital media firms for marketing and potential investment. In addition to distinctive agency services, Rockfish now offers clients venture investment capabilities and relationships. This will help accelerate the ramp of entrepreneurs and start-ups by seeding them with big brand ad spend and relationships.
"From day one, Rockfish has been committed to digital innovation on behalf of our clients and our own company," said Tomlin. "In only five years, we have incubated and launched more than 10 brands and proprietary technologies, while simultaneously becoming one of the fastest-growing and award-winning digital agencies. This is a natural evolution to our model."
The investment committee for Brand Ventures will be composed of 6 senior Rockfish executives, each of whom bring experience in marketing, venture capital, corporate finance and start-ups:

Kenny Tomlin (Rockfish Co-Founder / CEO): Tomlin led Rockfish from a one-man start-up in 2006 to become one of the most recognized and fastest-growing digital agencies in the world.
Michael Stich (Rockfish COO): Stich's diverse, global career spans Venture Capital at Dell Ventures, Corporate Strategy at McKinsey, and Strategic Marketing at Texas Instruments.
Dave Knox (Rockfish CMO): Knox crafted the digital strategy for some of the world's most recognized brands while at P&G and started The Brandery, a start-up accelerator in Cincinnati.
Jeremy Wilson (Rockfish CAO): Wilson has 16 years of investor relations, M&A, and financial experience in multinational corporations including Wal-Mart Stores, Brinker, and J.B. Hunt.
Dawn Maire (Rockfish CSO): Maire brings over two decades of multi-channel marketing experience including deep retail experience for clients such as Sam's Club, Best Buy & Macy's
Steve Clark (Rockfish Co-Founder): As the owner / co-founder of five entrepreneurial ventures, Clark brings a wide-ranging background in operations, management and people development.
In addition to the investment committee, Rockfish Brand Ventures will leverage an Advisory Board comprised of industry veterans with backgrounds in technology, venture and marketing. These advisors will provide deal sourcing, perspective on industry trends, and other support.
The first member of the Advisory Board to be publicly announced is technology executive Carl Everett, who was most recently a Partner at venture capital firm Accel Partners. Carl brings a deep industry expertise to Rockfish Brand Ventures as an active advisor and board member to new technology companies. During his career at Intel and Dell, Carl sponsored many new start-up projects inside the companies, and championed corporate venture investments such as Rambus at Intel, and the Chinese internet portal Sina.com at Dell.
"Joining the Board of Advisors at Rockfish Brand Ventures is an exciting opportunity," said Everett. "I am looking forward to advising the team on a venture strategy that enables growth of the agency and its clients using the power of Digital Innovation."
The Brand Ventures division will be staffed in all three of Rockfish's major offices in Rogers, AR, Cincinnati, OH and Dallas, TX
For more information, go to http://www.rockfi.sh
###