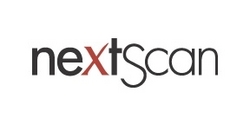 Boise, ID (PRWEB) March 10, 2011
nextScan, the provider of the next generation in film and fiche scanning technology, today announced the introduction of its latest offering in production film and fiche scanning processing software, NextStar High Definition (HD). The NextStar HD 12 bit grayscale scan and workflow software provides archival quality images for applications where resulting image quality is paramount, such as scanning of older or degraded historical documents and newspapers. NextStar HD is available for use with any of the nextScan film and fiche scanner models*, and provides 12 bit output images, a first in film and fiche scanning production environments.
When coupled with the new nextScan Eclipse 1000 Plus rollfilm scanner models, throughput speeds can reach up to 1000 pages per minute in this format. The NextStar HD12 bit throughput capability will provide users with even better "Archival Quality" images, thus enabling higher OCR accuracy for applications in which this is a must. NextStar HD is currently available in the US/Domestic market only and will be featured in nextScan booth 912 at the upcoming Info360 / AIIM Show, March 22-24 in Washington DC.
States Kurt Breish, nextScan CEO, "The NextStar HD software is going to allow many entities the opportunity to output raw 12-bit data in a format that will help them meet the highest image quality standards. Many companies are currently offering 8 bit compressed data. This compression method may increase a scanner's speed, but it does so at the cost of image quality. You can't start with an 8-bit image file and do gamma correction, image processing, background enhancement, and then end up with a good quality 8-bit image. NextStar HD yields output images with 4096 shades of gray, while 8-bit images can only product 256 shades of gray.
What we are offering is not just 12 bits from the camera and then 8 bits into memory or files – we are offering 12 bits throughout the system, even 12 bit output images. NextScan again sets the bar in image quality and technology innovation through the introduction of NextStar HD. We are proud to be the first in the marketplace to offer a 12 bit raw, uncompressed solution with our NextStar HD software, that, when coupled with our various scanner models, can deliver pristine image quality without slowing the speed of the scanner."
*some nextScan scanners were previously manufactured with 10 bit cameras. An upgrade is available for most scanners in the field to new 12 bit cameras.
About NextStar HD
The NextStar HD software incorporates an innovative processing methodology called Ribbon Scanning. With Ribbon Scanning, an entire roll of film or jacket of fiche is digitized from top-to-bottom and end-to-end in grayscale and stored as a single ribbon file. NextStar HD allows the user to verify that all images were properly captured, and identifies any image detection or density problems. NextStar HD then allows the operator to correct those issues including density, gamma and brightness in a post-scan audit environment. NextStar HD eliminates the need for rescans resulting from density or frame detection problems, maximizing scanner utilization and productivity. With NextStar HD's superior image quality, handling any density and filming related issues commonly faced in conversion processes is easy and results in better quality grayscale images.. NextStar HD enables the user to manage the end-to-end conversion process. It is modular and expandable. From basic set-ups where all components run on the base scanner, to large distributed production systems, the software components communicate between multiple platforms and work is scheduled and shared between many operators.
About nextScan
nextScan is a developer of leading edge technology for the micrographics conversion and document management industries. nextScan's innovative products are designed and built with a simplicity and functionality that aim to increase user production and lower overall cost for scanning film and fiche. nextScan scanners, combined with nextScan's revolutionary "Ribbon Scanning" software, provide a complete package that far exceeds the functionality and return on investment when compared with other scanners in the market. nextScan scanners have increased production and lowered cost for customers scanning film and fiche, includingOregon Department of Justice, , Preservation Resources, iArchives and many others. nextScan is privately held and headquartered in Meridian, ID.
###