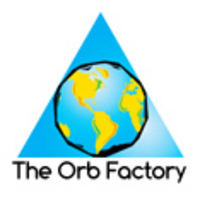 (PRWEB) March 10, 2011
The Orb Factory Limited is a trusted name in children's crafts all around the world - and now they're going digital!
Sticky Mosaics™ Butterflies iPad app uses the same fun and educational concepts used in many of The Orb Factory's award-winning toys. Sticky Mosaics™ Butterflies contains a set of four beautiful templates that your child can decorate with a collection of sparkling jewels. The more jewels you add, the more your butterfly will sparkle. When you complete each pattern, the butterfly will come to life and fly around a unique and interactive world of imagination.
This app provides hours of fun and entertainment. It allows a child to lose themselves in a world of magic, imagination and artistic freedom. Children love the bright colours and adorable deisgns while parents are happy to see their child engaged in an educational game.
Each of the four templates has numbered placeholders, corresponding to a variety of different colored and shaped jewels. Kids assemble their mosaics by dragging the jewels from the legend with their finger. By matching the jewels with the correct number, your child will start to create a shimmering mosaic of a beautiful butterfly. When the last jewel has been added, something magical happens. The butterfly will come to life and fly around. The butterflies are shy, but if you hold your finger to the screen very still, the butterfly will come and land on your finger.
Sticky Mosaics™ Butterflies iPad app includes:
4 colorful butterfly templates to decorate
13 different colored and shaped jewels that really sparkle
4 interactive worlds to explore with your butterfly after they are complete
Each butterfly will land on your finger if you hold it really still
Sticky Mosaics™ is an award-winning brand of craft activities sold in over 40 countries around the world, manufactured by the Orb Factory in Halifax, Nova Scotia. Together with EverAge Apps, we are proud to present the first Sticky Mosaics™ app for the iPad.
"As a parent of three girls, I am thrilled to have built an app that can captivate the minds and imaginations of our children. Seeing how absorbed they are with the creative process, and how excited they get when they finish, is extremely rewarding for a father", says Andrew Wilcox, president of EverAge Apps.
Get the Sticky Mosaics™ Butterflies iPad app from the iTunes Store today!
Stephanie Carver - Master of Communications, The Orb Factory
http://www.orbfactory.com
Visit us at: facebook.com/OrbFactory
Or follow us on Twitter @orbfactory
###