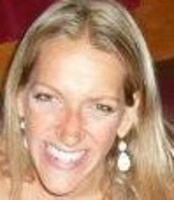 I am thrilled to have the opportunity to help grow Atomic PR's New York presence and work with such an amazing team.
New York, NY (PRWEB) March 10, 2011
Atomic Public Relations today announced Libby Langsdorf has joined Atomic's New York office as senior director. Libby brings more than 10 years of experience in Public Relations, Public Affairs and digital media in both the public and private sectors. Previously, Libby served as assistant vice president for Public Affairs at New York City Economic Development Corporation (NYCEDC) where she oversaw public relations, mainstream and digital media campaigns for the more than 60 startup and entrepreneurship initiatives launched by New York City across sectors ranging from media, technology and financial services, to nonprofits and fashion.
According to Andy Getsey, Atomic PR co-founder and CEO, "Libby Langsdorf's deep involvement with the New York City tech and startup community, background in consumer PR and public affairs, and mix of skills across traditional PR, digital and social media are a perfect fit for Atomic's clients and a great addition to our New York team. We're delighted she chose to join us."
A number of the projects Libby has managed, including the NYC BigApps Competition, the NYC Next Idea global business plan competition, and the City's network of technology and startup business incubators have been recognized by national and international media for their innovation. Additionally, MyCityWay, a winner of the inaugural NYC BigApps competition, received the first investment by the $22 million New York City Entrepreneurial Fund, the first seed and early-stage investment fund sponsored by a municipality outside of Silicon Valley.
"I am thrilled to have the opportunity to help grow Atomic PR's New York presence and work with such an amazing team. I believe we're just beginning to see what New York City's dynamic and innovative companies have to offer," said Libby Langdorf, senior director, Atomic PR New York. "I can't wait to see what the future holds, both for our clients and for Atomic."
Previously, Libby was with Rubenstein Public Relations and LaForce + Stevens in New York, working with consumer and lifestyle clients developing press strategies and producing events for brands including top-shelf spirits Absolut and Johnnie Walker Blue; Vertu; Project A.L.S.; the Vogue/CFDA "Fashion for America" fund; Harry Winston and SMINT/Chupa Chups.
About Atomic Public Relations
Atomic Public Relations mixes classical PR with social media, video and search engine optimization, enhanced with the sophisticated use of communications analytics for strategy building, creative planning and detailed program measurement to achieve significant improvements in PR program effectiveness. Many Atomic clients achieve increases of 100% or more across numerous measures of PR program yield compared to pre-Atomic baselines, often on lower budgets than before (http://www.atomicpr.com/results). Atomic PR has powered numerous breakthrough campaigns for progressive technology, consumer and entertainment brands from start ups like Bebo, Mint.com and Smule, to growing mid-stage companies such as LinkedIn, Ingres and LivingSocial, as well as leading publicly traded companies and global brands including Polaroid, Verizon, Intuit, Pioneer Electronics, NETGEAR, ArcSight and others. Atomic has offices in San Francisco, New York, Los Angeles and London, and is closely affiliated with the Huntsworth agency network across the world. More information: http://www.atomicpr.com.
###