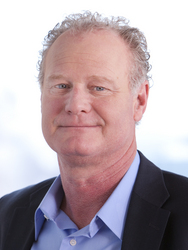 Chicago, IL (PRWEB) March 14, 2011
Chicago-based GA Communication Group recently announced the addition of Geoff Melick to the agency management team as Executive Vice President, Chief Innovation Officer.
Melick joins the agency with oversight responsibilities for the exploration and creation of new and innovative strategies, communications, and technologies to help clients stay competitive in the rapidly changing healthcare industry.
GA Communication Group (GACG) has been delivering integrated marketing and communication solutions to a wide array of healthcare clients for the past 30 years. With both domestic and international client experience, GACG has been continuously growing and evolving their talent and expertise to ensure they can help clients meet their brand goals and objectives in new customer-centric social media world.
Mr. Melick has extensive experience in developing integrated marketing solutions across both traditional and interactive online channels. Melick's most recent experience was working for the Tribune Company in 2010 where he served as the SVP/Health, overseeing the company's health initiatives extending across all Tribune markets and media properties.
Previous companies included Corbett Accel Healthcare Group (CAHG), an Omnicom Company, where he served as EVP/Interactive Marketing and eInnovation. In addition, he was the founder and served as SVP, Managing Director of Kinect, CAHG's digital agency developing integrated multichannel strategies and online communication solutions for pharmaceutical companies.
In 1991, Melick was a founding member of McCann Erickson's Interactive Group, and was a sponsoring member of the MIT Media Lab, one of the leading interactive think tanks in the world. In 1995, he left McCann to found Two Way Communications, focused on developing eMarketing solutions for pharmaceutical and CPG clients.
About GA Communication Group
GA Communication Group is an independent communication and marketing organization that is building a network of resources and offerings for its healthcare, digital, and consumer clients. Established in 1982, we pride ourselves on great client relationships, being staffed with the top talent in the industry, and providing a full range of services that our clients need and trust us to deliver.
We serve our worldwide clientele from our offices in Chicago and San Diego. Across all the businesses and offices, the organization employs nearly 100 senior-level professionals with expertise in account management, creative and digital services, and strategic and consultative planning.
For more information, visit http://www.gacommunication.com.
GA Communication Group
One East Wacker Drive
32nd Floor
Chicago, IL 60601
312-803-1900
Web: http://www.gacommunication.com
# # #