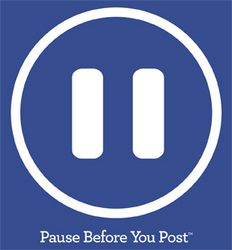 Pause Before You Post™ supports educators as they help students understand the responsibilities and risks associated with sharing personal information online through social media
Minneapolis, MN (PRWEB) March 10, 2011
Understanding the role social media plays in cyberbullying in schools, Jostens has introduced the Pause Before You Post™ campaign to encourage students to make smart decisions with regard to personal publishing and, specifically, social media. Through this public service program, Jostens is helping educators encourage students to pause before posting comments, photos or videos that could be embarrassing, misinterpreted or harmful to themselves or others.
"Pause Before You Post™ supports educators as they help students understand the responsibilities and risks associated with sharing personal information online through social media," said Tim Larson, president and CEO, Jostens. "Our products, services and technologies help students and school communities celebrate experiences and traditions and we believe Pause Before You Post™ can make a positive difference in the school environment."
Pause Before You Post™ leverages expert advice and impactful visual content, delivered in-school to help students, as well as educators and families, become more aware of the responsibilities and consequences of sharing information, particularly through online social media. The program includes multimedia, print and online resources for educators to conduct awareness and educational campaigns in their schools to help students:

Ask the right questions before posting information, photos or videos online
Learn more about cyberbullying from recognized experts
Understand the consequences of making poor decisions
Share information with friends and family members
"Social media and cyberbullying are changing the way students express themselves and, as a result, impacting the experiences they have," said Charley Nelson, director, Educator Services, Jostens. "We are honored to have a long-standing relationship with social media and cyberbullying experts Dr. Justin Patchin and Dr. Sameer Hinduja to provide schools with innovative ways to address critical issues."
Jostens Pause Before You Post™ was designed with input from educators and students from across the country and is validated and supported with research by Dr. Justin Patchin and Dr. Sameer Hinduja, leading experts on social media and cyberbullying. Together, Dr. Hinduja and Dr. Patchin have written numerous articles and presented nationally and internationally on the topic of cyberbullying and are co-founders of the Cyberbullying Research Center. They are advisors to Jostens and Dr. Patchin has been a highly regarded speaker at Jostens Renaissance National Conferences.
To find out more about Pause Before You Post™ visit http://www.jostens.com/infotoknow or contact your local Jostens representative.
About Jostens
Minneapolis-based Jostens is a provider of products, programs and services that help people tell their stories, celebrate important traditions and recognize achievements. The company's products include school yearbooks and other memory book products, scholastic products such as class rings and graduation products, and products for athletic champions and their fans. Jostens is a subsidiary of Visant Corporation, a marketing and publishing services enterprise servicing the school affinity, direct marketing, fragrance and cosmetics sampling and educational and trade publishing segments.
###