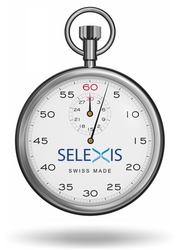 Geneva, Switzerland (PRWEB) March 11, 2011
Selexis SA, a Swiss-based biotechnology company with technologies for the rapid development and engineering of high yield and stable mammalian cell lines for therapeutic protein manufacturing of recombinant drugs announced today that representatives from the Company will be participating in the BIO-Europe Spring 2011 Partnering Conference being held March 14-16, 2011, at the Milano Convention Center in Milan, Italy. Dr. Armelle Gaussin, CTO and Dr. Denise Huber, Director, Business Development will be taking part in the pre-scheduled meetings.
Companies or individuals attending BIO-Europe Spring can schedule meetings with Selexis (registration required) by visiting: http://www.ebdgroup.com/bes/partnering/index.php.
Selexis Partnering Schedule:
Monday, March 14 - 1:30-6:30
Tuesday, March 15 - 8:00-6:30
Wednesday, March 16 - 8:00-5:00
About Selexis SA
Headquartered in Geneva, Switzerland, Selexis SA is a privately held biotechnology company dedicated to the development of innovative technologies and world-class expert services that significantly reduce the time, effort, and costs associated with developing high-performance mammalian cell lines for therapeutic protein production (i.e. MAbs, growth factors, enzymes). The Company's SURE Cell Line Development™ Technology Platform is based on Selexis Genetic Elements™ -- novel DNA-based elements that control the dynamic organization of chromatin within all mammalian cells and allow for higher and more stable expression of recombinant proteins. The technology platform also includes Selexis SUREtech Vectors™, Selexis SUREfection™ Transfection Methods, Selexis SURE Variant Screening™ and the proprietary Selexis SURECHO-M Cell Line™.
For more information, visit http://www.selexis.com
# # #