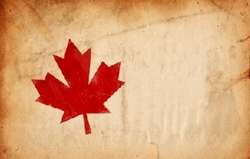 Our hope is that the information from this survey can revitalize the American economy and offer the information necessary to ramp up Canadian interest in U.S. travel for any reason
San Luis Obispo, CA (PRWEB) March 16, 2011
Harrell & Associates, leader in providing highly acclaimed internet surveys on a wide range of topics, now launches the first major survey regarding Canada to U.S. migration, garnering information on individual and business interests in travel to the United States as workers, students, or visitors.
"Sustained economic recovery in the U.S. requires increased foreign investment, tourism and purchase of U.S. products. Canada is the most reliable and important 'friend' of the U.S. We particularly need Canadians to tell us about their intentions to travel, invest, work or live in the U.S., and that's why participation in this survey is so important," summarizes Andrew Harrell, founder of Harrell & Associates.
Under NAFTA, Canada and the U.S. have developed a unique trade and immigration relationship over the last 20 years. The recent prolonged recession has posed challenges to this relationship. Focused information will help determine whether Canadians still believe in the principles of free trade and commerce expressed by NAFTA. This is the objective of the latest Harrell & Associates survey.
Harrell & Associates has earned the reputation of pioneering some of the most innovative and compelling internet surveys by utilizing scientifically advanced and sophisticated techniques for accessing difficult to reach populations across the globe. Their acclaimed surveys have covered topics such as eating disorders, research fraud and misconduct, wood shop safety in junior high schools, and attitudes towards North American free trade and immigration. They are known for providing prompt, affordable survey development, implementation and data analyses.
"Our hope is that the information from this survey can revitalize the American economy and offer the information necessary to ramp up Canadian interest in U.S. travel for any reason," adds Harrell.
For more information or to view the survey, visit HarrellandAssociatesLtd.com.
About Andrew Harrell and Harrell & Associates:
W. Andrew Harrell was an internationally acclaimed statistician and social science researcher prior to founding Harrell & Associates. He also served as the executive director for one of the world's foremost research centers. He has extensive experience in marketing research, internet survey development and implementation. Through Harrell & Associates, he works to develop and implement major internet surveys that are global in scope and provide timely and useful data on such varied topics as immigration, investment preferences, health and safety, education, eating disorders, crime and research fraud and misconduct.
###