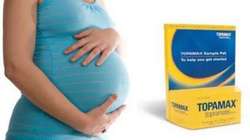 To prompt a change in Pregnancy Category, new human data must show positive evidence of fetal risk when exposed to the drug in utero
(PRWEB) March 12, 2011
The Topamax Birth Injury Resources (TBIR or TopamaxBirthInjury.com) reports that on March 4, 2011 the FDA released an official Safety Alert regarding the birth defect risks of the epilepsy and migraine drug Topamax. The advisory notified healthcare professionals and patients to an increased risk of the development of birth defects such as cleft lip or cleft palate (known as oral malformations or oral clefts) in infants born to women who use the drug Topamax during pregnancy (Topamax (topiramate): Label Change - Risk For Development of Cleft Lip and/or Cleft Palate in Newborns, March 4, 2011).
To prompt a change in Pregnancy Category, new human data must show positive evidence of fetal risk when exposed to the drug in utero. Pregnancy Category D is defined as the potential to present significant and unreasonable harm to a human fetus. It is advised that Pregnancy Class D drugs such as Topamax only be used in a life-threatening situation or when safer drugs are deemed ineffective or cannot be used.
In the case of Topamax, this label change comes on the heels of statistics released by the North American Antiepileptic Drug (NAAED) Pregnancy Registry suggesting that oral malformations such as cleft lip and cleft palate may be linked to the use of Topamax during pregnancy. The NAAED Pregnancy Registry is the first hospital-based registry established to determine the safety of seizure medications that can be taken by women during pregnancy. It was established in 1997 by Massachusetts General Hospital in Boston, Massachusetts.
The NAAED Pregnancy Registry reported that, in their findings, frequency of birth defects was significantly higher in babies exposed to topiramate during pregnancy. Specifically, the existence of major malformations was 3.8% in the topiramate group versus 1.3% in the unexposed reference group and the prevalence of cleft lip was 0.69% versus the expected rate of .07% in the normal population. (Herndandez-Diaz, S., Mittendorf, R., Holmes L.B. Comparative Safety of Topiramate During Pregnancy. Birth Defects Research (Part A); 88:408 (2010).)
The FDA has advised that the patient medication guide and prescribing information for Topamax and its generic form, topiramate, will be updated with the new class information. The FDA advisory also warns women of childbearing age to be aware of the potential for birth defects that come with the use of Topamax and advises health professionals to investigate other available methods of treatment for pregnant women (Topamax (topiramate): Label Change - Risk For Development of Cleft Lip and/or Cleft Palate in Newborns, March 4, 2011).
Possible Topamax birth defects may be of special concern due to the fact that most facial and oral malformations, especially cleft palate and cleft lip, occur during the first trimester of pregnancy. At this point in time some women may not yet be aware that they pregnant and potentially irrevocable harm can be caused if the fetus is exposed to topiramate.
A cleft palate is a craniofacial or oral malformation which occurs when there is not enough tissue formed in the mouth (palate) during fetal development. This prevents the palate from fusing correctly, resulting in an opening which may vary from a minimal space in the back of the mouth to a severe separation of the roof of the mouth and/or lip. This may involve the bony front portion of the mouth or the soft rear part of the mouth.
Women seeking more information about the potential Topamax birth defects such as cleft palate and cleft lip are encouraged to seek the consult of a medical professional. More information about the alleged Topamax birth defects can also be found at the Topamax Birth Injury Resources (TBIR or TopamaxBirthInjury.com). TBIR provides resources to connect families with responsible Topamax attorneys who can advise on lawsuits for alleged Topamax injuries.
# # #