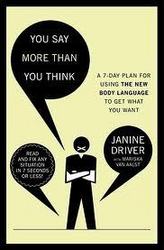 "Current bullying initiatives are killing our children. We are going about this all wrong."
WASHINGTON D.C. (PRWEB) March 10, 2011
Government and school officials convened today at The White House for the 2011 Bullying Prevention Summit; declaring their dedication to establishing new programs, initiatives and tools for students, parents and educators in the fight against youth on youth abuse.
Yet despite the magnitude of these efforts, the glare of a national spotlight, and intensive societal focus - the fact is bullying is getting worse.
Every 7 minutes, a child is bullied * 77% of America's children have faced verbal, mental or physical abuse at the hands of a peer (Department of Justice)* 32% of parents fear for their child's safety at school (Gallup News Service) * Suicide is the 3rd leading cause of death for 15- to 24-year-old Americans. (CDC)
"Current bullying initiatives are killing our children. We are going about this all wrong. Let's back it way up - stop merely spouting the prescribed rhetoric and alter our preliminary intent - to raise compassionate, kind, strong children." -- Janine Driver, March 10, 2011 -
Research has shown that information processing and subsequent behavior is tied to a 4-tiered process: 1. Intent; 2. Body Language; 3. Thought; 4. Words.
Current anti-bullying strategies focus on a reactive structure - bullies are simply told to stop, and victims are encouraged to tell the closest adult. When focused on the tail end of this process - thought and words - it is simply too late.
THE KIND KID REVOLUTION utilizes these scientific breakthroughs - turning current strategies on end - to create a strong foundation in each child. The 4-part process challenges schools, parents and children to reevaluate their behavior, revamp their communication strategies and challenge one another to find the greatness in every person and every interaction, even in the "bullies".
Step 1. INTENT: The current goal to end bullying and keep kids safe - yet an undeniable escalation continues. Instead, the intent should be to promote compassion, kindness and strength in our children. Assign the kids the behavior we want them to demonstrate, instead of focusing on the conduct we want to avoid. Simple yet successful - positive goals will translate into positive results.
Step 2. BODY LANGUAGE: Driver encourages the use of specific techniques proven to facilitate positive interaction, reduce stress and encourage cooperation. All parties involved will benefit by utilizing The Belly Button Rule (face the core of your body towards the children involved in the conflict, it demonstrates immediate respect), Body Leveraging (when your body is above that of the children in conflict; by not lowering your body, you may close down the victim, while at the same time empower the student who isn't being kind and compassionate) and The Beggars Pose (palm of your hand open and facing up, which sends the message that you are open to discussion) whether confronting a bully or consoling a victim.
Step 3. THOUGHT: As intent and body language are corrected, thought naturally follow an appropriate course.
Step 4. WORDS: It is time to change our linguistic approach to handle the problem of bullying in a more effective manner. The human brain is unable to effectively process NO or DON'T - using these as the pillars of our anti-bullying campaign is ineffective at best - at worst, it enhances and encourages abusive behavior. The Kind Kid Revolution focuses on bringing a new vocabulary set forward, one that will increase rapport among peers, promote quality character traits and restore our school communities. For instance, instead of saying, "NO BULLYING!" or "STOP BULLYING!" change the language to say, "KENNEDY JUNIOR HIGH SCHOOL KIDS ARE KIND AND COMPASSIONATE AND STRONG!"
Imagine…
Sending your 5 year old off to kindergarten…only to have him labeled a bully within a week because he likes to hug the other kids | Feeling helpless as your 7th grader faces a new assault every day | Giving your college bound teen an extra hundred dollars for laundry as you kiss her goodbye - two weeks later, she's dead at her own hands because she was tortured by bullies.
"As a mother, I'm crying out for America to work together so no child dreads the dawn of another school day or concludes that taking their own life is the only way to stop the vicious cycle of abuse," says Driver. "By talking about this issue, President Obama is on the right track. Now all we need to do is re-focus our focus and get our educators, parents, and mentors assigning kids the traits we want them to have, instead of the traits we don't want them to have!"
Janine Driver is New York Times Best Selling Author of YOU SAY MORE THAN YOU THINK: The 7-Day Plan on Using the New Body Language to Get What You Want. Driver is also an expert in Human Behavior and Communication, specifically in the fields of body language and verbal manipulation. Sixteen years in federal law enforcement provided a startling look at the psychology of the bully - their mindset, motivation and methods. She continually trains thousands - law enforcement, business and children - to harness the power of interpersonal communication. Her expertise is sought by Fortune 500 companies and media outlets such as NBC's The Today Show, Fox News, CBS, and ABC. She has been quoted in The Washington Post, The New York Times, Psychology Today, and countless others.
HOW TO APPLY: Schools, parents, mentors, and student council boards may apply to be considered to participate in the 1-day training pilot program called, "THE KIND KIDS REVOLUTION" by e-mailing Driver personally at janine@lyintamer.com with a 200-word (or less) response on why your school should be chosen. The schools chosen to participate in the pilot program will incur NO COST regarding training fees. Driver is donating her time and expertise to help save America's children.
DUE DATE: April 15, 2011. The pilot program is limited to three schools, so APPLY TODAY!
MEDIA INTERVIEWS: To interview Human Communication/Body Language Expert Janine Driver please contact the Body Language Institute's Director of Creative Content Rebecca Maguire at 703-203-6945.
###