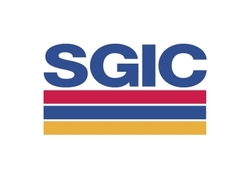 Accidentally kicking your TV or lounge room ornament could be quite costly,
(PRWEB) March 12, 2011
With almost one in three Australians exercising in their lounge room, SGIC Home Insurance is reminding residents to be aware of their surroundings to avoid any accidents*.
The survey of 1,000 Australian residents revealed that more than one in three have accidentally kicked, punched or hit something whilst working out or dancing in their lounge room, showing how this is becoming an emerging insurance issue.
SGIC Home Insurance spokesperson Emily Gatt said we want to remind SA residents to play it safe and be aware of what's around them when gaming or working out in their lounge room.
'We understand the convenience of keeping fit in the comfort of your own home but it appears people may be losing control and accidentally bumping their TV or losing grip of their controller.
'We've seen a number of these sorts of claims in SA over the last twelve months so with the influx of new games and home fitness products into homes at Christmas, we want to remind everyone to be aware.
'Accidentally kicking your TV or lounge room ornament could be quite costly, we would also suggest that if people walked around their home and tallied up their valuable pieces, they would probably be surprised at the total cost of replacing them.
'We recommend people take up the option of accidental damage on their policy so their contents are covered if this happens.
'By all means grab those Zumba toning sticks and gaming remotes and controllers and get playing but try and remember that safety should come first,' said Ms Gatt.
SGIC recommends the following tips:

Clear the space of any valuable items that may become collateral damage;
Keep well back from your TV to avoid an accidental collision with the screen;
Consider turning a spare room into your gaming / home fitness room to avoid working out amongst your more expensive items;
Ensure all electrical cords are secured to the wall or swept well away from the area in front of the TV, to prevent anyone from tripping over them;
Make sure your insurance is up-to-date.
*Based on a survey of 1,000 Australian residents by Pure Profile Research in December 2010
SGIC is a leading insurance provider offering Car Insurance, Home Insurance, Motorcycle Insurance, Travel Insurance, Business Insurance, Boat Insurance, Health Insurance and Caravan Insurance in South Australia.
# # #