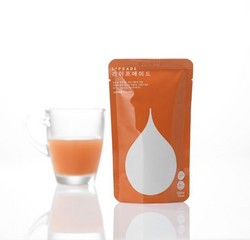 LifeAde features Ddobyul® Plant Stem Cell which include: anti-inflammation, anti-oxidizing, anti-aging, and very strong immune enhancement
San Francisco, CA (PRWEB) March 11, 2011
UnhwaUSA Corporation, a global provider of nutritional and cosmetic products based on the amazing efficacies derived from Ddobyul® plant stem cell technology, today announced it will attend and exhibit this weekend at Natural Products Expo West / Supply Expo in Anaheim, California. Natural Products West Expo is world's premier trade show for the natural, organic and healthy products industry and UnhwaUSA will introduce LifeAde, the world's first pure plant stem cell Energy drink with Ddobyul® as the key ingredient. "LifeAde is a revolutionary all-natural juice with wild Ginseng Stem Cell," said UnhwaUSA President Ian Kim. Preliminary scientific studies have verified the amazing efficacies of Ddobyul® Plant Stem Cell which include: anti-inflammation, anti-oxidizing, anti-aging, and very strong immune enhancement.
More than just an energy drink manufacturer, UnhwaUSA nutraceutical and personal care solutions utilize Ddobyul® Plant Stem Cell to produce an "astonishing amount of stored energy that can only be found in the most powerful cells in the plant," said the San Francisco based Kim. LifeAde Energy drink's all-natural ingredients like juice from organic pears, apples, carrots and tomatoes are combined, via Unhwa proprietary technology, "to reduce oxidation in the body while strengthening the immune system which gives you more energy and protects you from diseases." LifeAde customers enjoy the all-natural drink as both a quick meal replacement and energy drink throughout their busy day. Click to purchase NOW!
Natural Products Expo West / SupplyExpo is ranked as one of the top 100 trade shows in the US, according to Tradeshow Week magazine. This show is open to a professional audience of manufacturers, buyers, retailers and qualifying media. UNhwaUSA management team will also be at Booth #5640 . Attended by nearly 56,000 industry professionals from across the globe, Natural Products Expo West is co-located with SupplyExpo, the Nutracon conference, the Healthy Baking Seminar and the Fresh Ideas Organic Marketplace. These combined events showcase the entire value chain of healthy products from start to finish, identifying the bestsellers of today and the trends of tomorrow and "UnhwaUSA is proud to showcase our new LifeAde energy drink," said Kim.
Text LifeAde to 69852 for discount offers and special promotions
About UnhwaUSA
UnhwaUSA Inc., a subsidiary of Korea-based research company Unhwa Corporation, is a global provider of nutritional and cosmetic products based on the proprietary and amazing efficacies derived from Ddobyul® plant stem cell technology. Using plant stem cells, Unhwa Corporation has developed diverse applications in food and cosmetics, and Unhwa is actively pursuing its core business objective of pharmaceutical development. Moreover, Unhwa is actively establishing strategic alliances and collaboration with global leading organizations throughout the world. Visit http://www.unhwausa.com or follow us via Mobile by texting LifeAde to 69852.
# # #