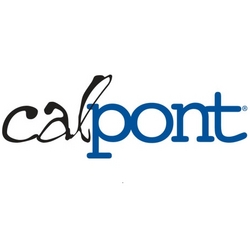 The effective cooperation with Calpont enables us to offer our customers a proven and high performing database solution at a fractional cost of traditional database management systems.
Frisco, TX (PRWEB) March 11, 2011
Calpont Corporation, a leading provider of high-performance analytic databases, announced today that it has signed a strategic partnership with Uniique Corporation of Hamburg, Germany. At the core of the agreement is Uniique will work with Calpont to be a strategic partner for the marketing, sales and support of the Calpont database solution, InfiniDB Enterprise, throughout Central Europe.
InfiniDB is a column oriented database (CDBMS) that is specifically designed for analytics and high performance computer processing. It overcomes query limitations that exist in traditional relational database management systems (RDBMS) by storing, managing, and querying data based on columns rather than rows. Because only the necessary columns in a query are accessed rather than entire rows, input/output (I/O) activities, as well as overall query response times, can be reduced dramatically.
Specific features of InfiniDB that will benefit Uniique's customers include efficient technologies such as map-reducing, automatic compression, partitioning, and a multi-node architecture that make InfiniDB ideal for use in demanding environments which require large data sets and rapid speed for queries. InfiniDB uses a familiar MySQL application interface and provides an easy integration framework for working with existing business intelligence (BI) and data warehouse scenarios.
"The effective cooperation with Calpont enables us to offer our customers a proven and high performing database solution at a fractional cost of traditional database management systems. Our licensing model is also very user friendly with a view to scaling and data growth. The joint solution provides customers with a high level of transparency, predictability and outstanding performance to more effectively to run their business," says Christian Niemann, CEO at Uniique.
"We are especially delighted to have found in Uniique a partner company whose management and team offers extensive portfolio of expertise in implementation and support of solutions based on column-oriented analytic databases in Europe. Through the collaboration with Uniique and its strong partner network, we are benefitting right from the start with a team of experts that can ramp up quickly and provide strategic guidance, consulting and support to an existing customer base. The experience of Uniique in designing and supporting innovative analytics, BI and data warehousing solutions with customers across industries gives our partnership and joint customers a very strong foundation to build upon," added Jeff Vogel, CEO at Calpont.
Tweet this: News: Calpont and Uniique partner to grow InfiniDB high performance database in central Europe http://bit.ly/gIvBTl #EDW #analytics #BI #database #RDBMS #CDBMS
About Uniique
Uniique Corporation is a software vendor and solution provider for Business Intelligence, aCRM, Direct Marketing and Data Warehousing. The company's core competencies are intelligent management of information and massive amounts of data for customer retention and analysis, customer acquisition, advertising effectiveness studies and campaign management. The portfolio of Uniique includes furthermore individual demand-oriented services to support existing solutions and systems as well as the complete planning, implementation and full operation of solutions as SaaS and ASP. http://www.uniiqueag.com
About Calpont
Calpont Corporation is a provider of scalable, high-performance column-oriented analytic databases enabling ultra-fast, deep analysis of massive data sets. InfiniDB Enterprise is the emerging choice for demanding data warehouse, business intelligence, reporting, and analytic deployments. Known for its rapid implementation time, unmatched operational simplicity and extraordinary value, InfiniDB provides a proven solution for data-intensive businesses, including those in the software, online business, telecom, and social spheres. For more information, please visit http://www.calpont.com, join our open source community at http://www.infinidb.org, or follow us at twitter.com/calpont.
# # #