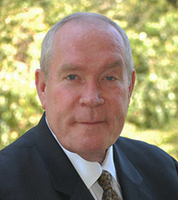 Tips & Techniques for Recruiting the Right Partners in the Right Places
Westport, CT (PRWEB) March 14, 2011
Finding, recruiting and building good relationships with IT channel partners is the topic of a CTX Resources webinar for IT channel-management executives, to be held Thursday, March 31, 11 a.m. – 12 p.m. EST.
Robert Henson, a Houston-based CTX Associate and former IBM programs director of worldwide business partner solutions, will reveal his "silver bullets" for successful partner-recruiting campaigns. Jack Wagner and Stephen Reid, members of the CTX Resources team of channel-management professionals, will join Henson on the webinar.
This webinar will be interactive: Participants will be encouraged throughout the hour to ask questions and add comments about their experiences.
Following the webinar, participants will receive a copy of the CTX Resources Channel Management Brief, "Tips & Techniques for Recruiting the Right Partners in the Right Places."
Channel-management executives may request an invitation to the CTX Resources Partner Recruiting Webinar by sending an email to contact (at) ctxresources (dot) com.
About CTX Resources
CTX Resources, based in the New York metropolitan area and in London, serves IT providers who need interim talent to fill short-term gaps in their partner channel-management resources. More information about CTX Resources can be found at http://www.ctxresources.com.
###