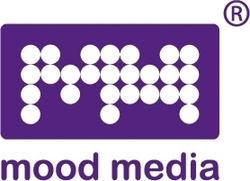 (PRWeb UK) March 14, 2011
Mood Media will broadcast its exclusive Ear Candy music repertoire through its state-of-the-art audio systems across McDonald's restaurants. Claude Nahon, President of Mood Media Europe, said: 'We will deliver music players called MP Blue with an SD card to the restaurants. The cards will contain a dedicated music program created especially for McDonald's. The players' software and track lists will be updated online.'
In addition to the music content, Mood Media will also supply end-to-end audio solutions to all new McDonald's restaurants, including loudspeakers and amplifiers. The restaurants will feature music from Mood Media Corporation's exclusive music catalogue, Ear Candy. This catalogue includes tracks from talented composers and producers, many of whom have worked with huge global pop acts including Mariah Carey, Rihanna, Beyonce, Justin Timberlake and many more. Ear Candy, the latest addition to Mood Media's offering, was introduced to the Polish Market in September 2010 in cooperation with Universal Publishing Production Music.
Ear Candy promotes young and talented artists and showcases a wide array of tracks and genres of high artistic value.
Dominik Szulowski, Corporate Affairs Manager at McDonald's Poland, said: 'We have been altering the image of our restaurants for a couple of years now. Our aim is to create the best possible comfort, modernity and convenience for our customers. In our opinion, a tailored music service is as important as suitable colouring or restaurant lighting. We are hoping that thanks to the music delivered by Mood Media, our guests will feel even more comfortable while visiting a McDonald's outlet.'
About Mood Media Corporation:
Mood Media Corporation (TSX:MM/ LSE AIM:MM) is a leading in-store media specialist that uses a mix of music, visual and scent media to help its clients communicate with consumers with a view to driving incremental sales at the point-of-purchase.
Operating through its two principal divisions; In-Store Media and Retail Point-of-Purchase; Mood Media Corporation works with more than 800 retail chains in more than 30 countries throughout North America, Europe, Asia and Australia.
Mood Media Corporation was formed in June 2010, following the acquisition of Mood Media Group SA by Fluid Music Canada, Inc. Through its subsidiaries Mood Media and Somerset Entertainment, Mood Media Corporation is driving growth of in-store media solutions across multiple markets.
Mood Media Corporation operates an international in-store media and music retail business with an extensive geographic footprint and a broad client base including several multinational blue chip organizations.
The major international Clients of Mood Media are Niketown, HMV, Volkswagen, H&M, Hilton, ING, Marks & Spencer, Giraffe and O2. In Poland Mood Media supports Orsay, Accor Orbis, Mango, Aldo, Mexx, Statoil, Leclerc, Elea and many others.
###