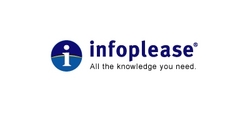 Boston, MA (PRWEB) March 11, 2011
As people around the world focus on the aftermath of the enormous earthquake and deadly tsunami that hit Japan today, they can turn to the trusted reference website Infoplease for details about this natural disaster, what causes these types of events and the repercussions for other countries. The site has launched a special page, "Tsunami in Japan 2011: Waves Stirred Up by Earthquake Cause Wide Destruction ," which will be updated regularly as events unfold. A timeline on that page highlights the largest and deadliest earthquakes and tsunamis back to the 1700s.
"As soon as the tragic news of this natural disaster in Japan hit the airwaves, our professional editors at Infoplease were hard at work compiling up-to-date information for the site," said Jess M. Brallier, publisher, Infoplease. "This current content, complemented by our in-depth information on the history and science of natural disasters, provides our users with the most authoritative and accurate reference information available."
Infoplease features FAQs on tsunamis from the International Tsunami Information Center that will help visitors understand their cause, the types of destruction they leave in their path, how often they occur and why they can't be seen from sea or air. Articles on the science behind earthquakes and tsunamis are also included on the site.
The tsunami in Japan is reminiscent of the 2004 disaster in the Indian Ocean, and Infoplease visitors will find in-depth historical information about that earthquake and tsunami on the site. The earthquake stirred up the deadliest tsunami in world history, so powerful that the waves caused loss of life on the coast of Africa and were even detected on the east coast of the United States. More than 350,000 people died from the disaster, a half a million were injured and millions were left homeless.
Infoplease also offers visitors detailed information about Japan , including the history, economy and geography of the country hit by this tragic event.
About Information Please
Information Please (http://www.Infoplease.com) is an authoritative, current and comprehensive reference website that covers world news, includes thousands of in-depth articles, interactive tools and offers an atlas, almanac, encyclopedia, dictionary and thesaurus. With content written and maintained by professional editors, Infoplease.com is committed to providing users with the most authoritative, accurate and timely reference content.
Infoplease is part of Pearson, the world's largest integrated education company. Pearson's other primary operations include the Financial Times Group and the Penguin Group.
###