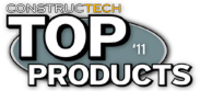 We focus on making the most useful software features easy to use instead of adding hundreds of features only a handful of people would use.
Carlsbad, CA (PRWEB) March 13, 2011
Constructech Magazine recently recognized Vision InfoSoft's premier electrical estimating software suite, Electrical Bid Manager Enterprise, as a 2011 Commercial Top Product.
Each year, Constructech Magazine honors "technology solutions" that have demonstrated the greatest innovations geared toward the construction market. Winners of the top product award are selected based on various criteria, including the product's overall usefulness and uniqueness to the construction industry. Judges also acknowledge the customer growth rate for the particular product during the past year.
Vision InfoSoft is currently the only company in the industry to offer an electrical contractor integrated software suite that includes software for estimating,on-screen takeoff, and an in-house electrical pricing service. The 2011 Commercial top Product winner, Electrical Bid Manager Enterprise, is Vision InfoSoft's premier integrated software suite that allows estimators to bid, take-off, and price materials conveniently all on one screen.
The editorial director of Constructech magazine, Peggy Smedley, stated her positive regards for the 2011 top product winners. She announced last week, "The Constructech Top Products Award winners represent those companies that were able to deliver award-winning solutions regardless of the state-of-the-economy….The companies appearing as part of the 2011 Constructech Top Products have risen to meet the needs of their customers, and they are raising the bar for those around them."
Vision InfoSoft's Director of Marketing, Derrick Delliquadri, stated, "This award is a true honor to Vision and validates all the hard work we have put into building an electrical estimating software suite that truly conforms to what electrical contractors demand. We focus on making the most useful software features easy to use instead of adding hundreds of features only a handful of people would use. We find this approach maximizes our customers' success rates."
About the Constructech Magazine
Constructech magazine is the construction industry advocate focused on the technology needs of the construction professional dedicated to driving technology initiatives forward.
Read the official press release: http://www.constructech.com/resources/press_release/press_release.aspx?release_id=134
About Vision InfoSoft Corporation
Privately owned and operated since 1993, Vision InfoSoft (Carlsbad, CA) has over 11,500 customer using their estimating, pricing, billing and web services. Vision InfoSoft was founded by a team of experts in the fields of electrical and plumbing construction, software development, and information services. Their charter calls for the development and marketing of high-quality, yet affordably priced, software and information services for the electrical and plumbing construction industry.
Learn more about Vision InfoSoft's products at http://www.VisionInfoSoft.com, read updated news at VisionInfoSoft.com/blog , become a fan of Vision InfoSoft on Facebook, and get updates via Twitter, twitter.com/VisionInfoSoft.
# # #