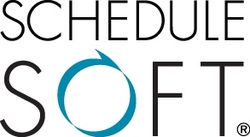 Our food manufacturing customer base continues to expand as more organizations realize the strategic value workforce scheduling can provide.
Madison, WI (PRWEB) March 14, 2011
ScheduleSoft today announced that their project with Nestlé Pizza Division, was selected by an independent judging panel chaired by David R. Brousell, Editor-in-Chief, and Jeff Moad, Executive Editor of Managing Automation, as a winner of the seventh annual PM100 Awards in the category of Operational Excellence.
"The PM100 Award is the most prestigious project-based award in manufacturing," says Gregory Flessas, ScheduleSoft CEO. "The selection as an award winner confirms that our customer, Nestlé Pizza Division, is among the most innovative manufacturers in the world, and that ScheduleSoft is an enabler of operational excellence. We continue to gain interest from other leaders in the food manufacturing sector who are looking for ways to gain a more competitive edge."
"As we prepare for the eventual end of the Great Recession, these winning companies dramatically underscore how the manufacturing industry will begin to emerge in an even stronger position once a recovery takes firm hold," Brousell says. "The projects that enabled these companies to become PM100 winners reflect great creativity and inventiveness, a determined willingness to take risk, and an enduring resilience to continually improve every aspect of their business. The companies are leading the way to a better future."
Nestlé Pizza Division will be honored at the PM100 Awards Gala held during the Manufacturing Leadership Summit, May 11, 2011 at The Breakers in Palm Beach, FL.
About ScheduleSoft
Founded in 1997, ScheduleSoft is a privately held company based in Madison, WI. Since our inception, we have focused exclusively on developing workforce scheduling software robust enough to meet the requirements of the most complex work environments, and flexible enough to address changing business needs. With more than 150 customers scheduling for over 50,000 users, leading companies in many industries turn to ScheduleSoft to create an agile workforce that delivers business results.
About Manufacturing Enterprise Communications, Inc.
Manufacturing Enterprise Communications, a division of Thomas Publishing Co. LLC, the leading information resource for manufacturing executives, produces industry-specific information for global manufacturing markets. Manufacturing Enterprise Communications Provides critical content to innovative and forward-thinking manufacturing companies that use enterprise systems and information and automation technologies to transform their businesses and create a sustainable competitive advantage. Manufacturing Enterprise Communications powers the Managing Automation magazine and Website; the Manufacturing Executive Website, Manufacturing Leadership Council, and Manufacturing Executive Leadership Journal; the Manufacturing Leadership Summit; and the PM100 Awards Program. For more information visit http://www.manufacturingleadershipsummit.com or email us at summit@thomaspublishing.com.
Contact: Mary Zinn
ScheduleSoft Corporation
455 Science Drive, Suite 250
Madison, WI 53711
(608) 807-4603
###