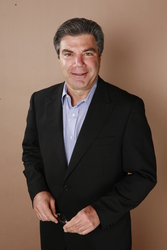 It is important to understand how journalists are adapting to new technology trends and to evaluate how traditional journalism is evolving, stated Jen McClure, president, SNCR
San Jose, CA (PRWEB) March 14, 2011
Today, the Society for New Communications Research(SNCR) and Middleberg Communications announced the launch of the Third Annual Middleberg/SNCR Global Survey of Media in the Wired World. The survey will examine the effects and impact of social media, new media and communication technologies on modern journalism. The survey seeks to:

Determine how and why journalists use new media and communications tools
Examine the frequency of use, preference for, and assess the value journalists place on these new tools and technologies
Measure the impact new media and communications tools have on the way journalists work and solicit feedback on the perceptions journalists hold regarding the current trends in journalism
The study will examine the patterns, changes, and evolving trends in journalism. This is the third year that SNCR and Middleberg have partnered on this study. This year's study is built upon an earlier version of the study: The Second Annual Middleberg/SNCR Survey of Media in the Wired World previously concluded that use of social media tools by journalists was surging.
All journalists are invited to participate in this research study. An online survey is available at http://sncr.qualtrics.com/SE/?SID=SV_5mrlJREJtjvTGPW.
Participants will also receive a complimentary executive summary of the findings and a special invitation to attend The Digital Impact Conference, which will be held May 5-6, 2011 in New York City, where the survey results will be shared. The final results of the study will also be highlighted in the Society's Journal of New Communications Research and published in a full report. One respondent will be randomly chosen to receive an iPad2.
"It is important to understand how journalists are adapting to new technology trends and to evaluate how traditional journalism has evolved over the past several years, stated Jen McClure, president, Society for New Communications Research. "Last year, we made important new discoveries that helped us understand how journalists' are using social media, new media, and communication tools in their profession. "
"I'm excited to be working with SNCR on this survey for the third year," commented Middleberg, a SNCR Senior Fellow. "As communications professionals, it is important to understand the tools journalists are using for reporting, as well as identify any new trends that have emerged from the previous year. The study will be a valuable examinations of the evolution of social media and new communications technologies and trends the role they play in modern journalism."
About Middleberg Communications
Middleberg Communications is a full-service, independently owned public relations agency with specialized expertise in the consumer, corporate and financial services, media, and technology markets. The agency focuses on delivering tangible results that help clients grow their businesses. Hallmarks of the firm are smart, creative strategic thinking; targeted media relations; and unbridled enthusiasm for clients' business goals, all supported by good old-fashioned hard work. For more information, visit http://www.middlebergcommunications.com.
About the Society for New Communications Research (SNCR)
The Society for New Communications Research is a global nonprofit 501(c)(3) research and education foundation and think tank dedicated to the advanced study of new communications tools, technologies and emerging modes of communication, and their effect on traditional media, professional communications, business, culture and society. For more information about the Society for New Communications Research, visit http://www.sncr.org.
# # #