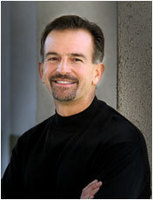 It is really nice to help people that have lost hope in being helped.
Seattle, WA (PRWEB) March 14, 2011
Marking the close of the third annual Sedation Safety Week, committee members announced Jeff Gray, DDS, as the 2011 Sedation Dentist of the Year. Gray, a sedation and cosmetic dentist in San Diego, Calif., has been providing relief to anxious and fearful patients with sedation dentistry for more than 12 years.
Sedation Safety Week, hosted by DOCS Education, raises awareness about the importance of practicing safe sedation dentistry. Sedation Dentist of the Year rewards the dentist viewed by colleagues as best exemplifying outstanding attention to ensuring the safety of their sedation dentistry practice and patients.
"It is really nice to help people that have lost hope in being helped," Gray explains. "One sedation case that was especially memorable was a patient that had been searching throughout the San Diego County for someone to help her, and no one gave her any hope. Though the use of the DOCS Education sedation program we were able to provide her with tremendous progress in one extended visit. We got her gums on the road to health and were able to give her the gift of a beautiful smile."
An alumnus of the University of California at San Francisco School of Dentistry, Gray continued his education by attending The Las Vegas Institute of Cosmetic Dentists and was recognized for his outstanding achievement in the field of cosmetic dentistry. He is a graduate of the Kois Center®, where he is currently a mentor and recently became a clinical instructor. Gray has also completed several DOCS Education sedation and emergency preparedness courses.
Dr. Michael Silverman, Chairman of Sedation Safety Week, praises Gray for his outstanding work in sedation dentistry. "Dr. Jeff Gray represents general dentistry to the public in a way that improves our status in all of our communities," Silverman states. "Not only does he prove his commitment to sedation safety on a daily basis, he also maintains an office staff that is highly trained to help keep his patients safe."
In addition to his commitment to sedation safety, Gray diligently works in children's charities that have made an enormous impact in society. He created Smiles for Life, a nonprofit foundation where dentists professionally whiten teeth to raise money for seriously ill, disabled and underprivileged children in their local communities and around the world.
Gray is also a member of Crown Council, an alliance of dentists who are strongly committed to promoting oral health, fighting oral cancer and serving their communities through charitable work. Garth Brooks and his band performed a private concert for the Crown Council dentists at the Grand Ole Opry as a special thank you for their participation in Smiles for Life and raising over $24 million for the foundation. For additional information on Dr. Jeff Gray, please visit smilesandiego.com.
About DOCS Education
DOCS Education offers courses throughout the United States and Canada illustrating safe and effective techniques in oral and IV sedation dentistry. Since 1999 DOCS' faculty have instructed 17,000 dental professionals in these procedures, which are implemented on patients of all ages.
# # #