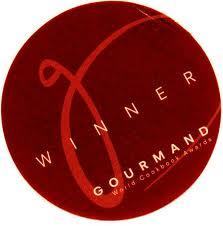 "This book , a treasure in itself, is a homage to both their products and their passion: the wine treasures of Lucca."
(PRWEB) March 15, 2011
The international recognition and success for the book "Lucca WIne Treasures" reflects the passion, quality and appreciation of the wine grown in Lucca, and neighboring wine region of Monte Carlo, captured in the words, stunning photography and design by the Editor & Publisher Lars Henrik Stork supported by a team of professionals, Francesca Pellegrini graphical design-Giuseppe Simone Bertolucci and Lido Vannucchi, photography-Lee Adendorff and Cristina Picchi, journalists.
Lars settled in Lucca some years ago having fallen in love with the region's unique mix of "people, culture, climate and nature" and its distinctive wine and food.
Lars also noticed that "With just a couple of exceptions, wine-makers here are working relatively small vineyards to produce wines of outstanding quality. This has often involved significant economic sacrifice. Yet the most surprising thing for me was to discover how deeply passionate these wine-makers are, not only about their land and history, but about new techniques, biological agriculture and constantly improving the quality of their wine."
"This book , a treasure in itself, is a homage to both their products and their passion: the wine treasures of Lucca."
The honour and recognition by the Gourmand Wine Book Awards 2010 for the book "Lucca Wine Treasures" also reflects the increasing number of awards being bestowed on the wines from Lucca and Monte Carlo themselves in recent years, as more people discover the wines of the region
Lars and Carole Stork also own a local wine bar Enoteca Calasto which is located in Piazza S. Giovanni in the old town of Lucca. Enoteca Calasto bar has been created with the mission of promoting only the best quality wines produced in the Lucca and Montecarlo area
The bar carries over 150 different wines, and provides a unique opportunity for visitors to taste several local wines in one place, accompanied by a small plate of the best local food from Garfagnana. The Enoteca Calasto website also offer convenient on-line shopping of local produce and the latest local news and events.
As Lars Stork explains "Our customers are friends more than guests, our aim is that our customers will find the Enoteca Calasto's service as excellent as the wine. We partner with the local vineyards and arrange intimate storytelling and wine tasting events hosted by the local winemakers.
The location of Enoteca Calasto is in our opinion excellent, being in Piazza S. Giovanni between Piazza Napoleone and Piazza S. Martino enabling us to create the right ambience, providing our customers with a truly wonderful Lucca experience".
For more Information Visit:Lucca Wine Treasures - The Book
###