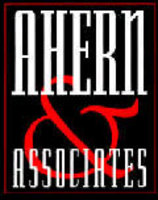 Our analysts are seeing a real uptrend in the transportation industry as a whole and a marked increase in the number of acquisition deals being performed—we're excited to lead the way
Phoenix, AZ (PRWEB) March 14, 2011
On the heels of announcing their latest acquisition deal involving Milan Express and publicly traded Vitran Corporation, Ahern and Associates continues its momentum by announcing an unheralded, eleven new acquisition clients.
Presenting further evidence of a rebounding transportation industry which is increasingly migrating to a more consolidated business model, Ahern and Associates is again called upon as the "go-to" firm to facilitate multiple acquisition deals between numerous trucking, logistics and private equity companies across the country.
While not business brokers, Ahern and Associates has developed an incomparable reputation for exceeding stringent client acquisition criteria while bringing together buyers and sellers within the transportation industry and demonstrating the highest of confidentiality when needed.
Ahern's latest client acquisition needs are as follows:

Client 1: Private equity firm looking to acquire non asset based intermodal, van and 3PL's. Must generate, at least, $1MM of EBITDA.
Client 2: Private equity firm looking to acquire specialized heavy haul carriers generating at least $1.5MM of EBITDA and at least $20MM of annual gross revenue – will purchase asset based companies as well as non asset based companies.
Client 3: Private equity firm looking to acquire a $100MM+ freight broker or 3PL company. Willing to pay 5 to 6 times EBITDA, plus incentives. Company must be profitable with a strong management team willing to stay.
Client 4: Public, non-asset based company looking to acquire profitable freight brokers between $20MM - $75MM of gross annual revenue. Client is willing to pay 4 to 5 times EBITDA, plus the liquidated balance sheet.
Client 5: Large transportation company, well recognized in the industry, is looking to acquire a $75MM - $200MM refrigerated carrier. Company must be profitable and key management must be willing to stay. Client is currently not in the refrigerated carrier business.
Client 6: Family owned flatbed business looking to acquire a non asset based flatbed/owner operator company generating a minimum of $15MM of annual revenue, profitable or non profitable.
Client 7: Specialized heavy haul client looking to acquire a non-asset based specialized carrier in North and South Carolina or Georgia. Some company equipment acceptable and target revenue should be between $5MM - $20MM.
Client 8: Large intermodal client looking to acquire intermodal carriers between $5MM - $30MM of gross annual revenue. Must utilize independent contractors – buyer will bring capital to the deal.
Client 9: Family owned bulk and pneumatic carrier looking to acquire profitable bulk or pneumatic carrier with revenues between $5MM - $20MM. Prefers locations in Wisconsin and Illinois but is open to other geographic areas.
Client 10: Trucking company looking to acquire dedicated contract carriers with 3 – 5 year contracts that pay all miles. Target revenue: $5MM - $200MM of annual revenue.
Client 11: Family owned and operated, large intermodal carrier seeking captive agents to grow with their current established business. Client will provide working capital, insurance, billing, collections, client approval, etc. Agent split 65%/70% - parent 30%/35% - commissions paid weekly. Client is primarily interested in intermodal companies.
Andy Ahern, CEO of Ahern and Associates, commented, "Our analysts are seeing a real uptrend in the transportation industry as a whole and a marked increase in the number of acquisition deals being performed—we're excited to lead the way."
If your company is a match to these prerequisites, or you know of a company that is a potential match, please contact Andy Ahern of Ahern & Associates, Ltd directly at (602) 242-1030 or visit Ahern's client acquisition board for details.
About Ahern & Associates, Ltd.:
Ahern and Associates is North America's leading trucking and transportation management consulting firm. The skilled consultants at Ahern and Associates specialize in mergers and acquisitions of trucking and logistics companies as well as the restructuring and evaluation of existing carriers that seek to increase operating efficiency and improve profitability. Since 1987, Ahern and Associates has aided hundreds of buyers in the acquisition of trucking and logistics companies throughout the U.S. and Canada as well as assisting many transportation and logistics companies in reducing their overall operating costs and increasing their profitability. For more information, please call 602-242-1030 or visit http://www.Ahern-Ltd.com
Business contact:
A.W. Ahern
602-242-1030
Media contact:
Jason W. Jantzen
Phoenix Marketing Associates
http://www.PhoenixMarketingAssociates.com
602-282-0202
###