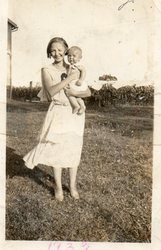 God promises a soft landing but not a calm passage
Englewood, FL (PRWEB) March 15, 2011
"Passage": economic turmoil, two wars, threats to American democracy. Early 21st Century? No. Mid-20th Century. "Passage" by Sandy Powers is a window into the 21st Century.
In real time, Grace describes in her personal journals the struggles during the Great Depression; witnessing a murder; World War Two and the Korean War: the first with unconditional public support and the second with public indifference; letters from the soldiers that are poignant and timeless; and the emergence of a Cold War that pits Communism against Democracy. Grace becomes immersed in this ideology conflict as an undercover agent for the FBI. She leads this secret life largely unknown to her family and friends.
"Passage" by Sandy Powers is an incredible true story of Grace Balogh and her courage during a turbulent time in American history.
Sandy Powers is the author of the award winning book, "Organic for Health."
MEDIA CONTACT
Sandy Powers
http://www.sandypowers.org
sdepour(at)verizon(dot)net
REVIEW COPIES AND INTERVIEWS AVAILABLE
###