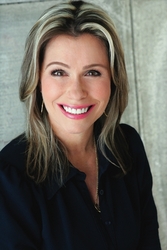 Story Line is an honest, soul baring approach to script writing. When you're through reading this book or taking this class, you will learn as much about yourself as you have about writing scripts." Jason Filardi, screenwriter, 17 Again
Los Angeles, CA (PRWEB) March 15, 2011
Learn the tools it takes to write a story that sells. Jen Grisanti, a Story Consultant, Independent Producer, Writing Instructor for NBC's Writers on the Verge, former VP of Current Programs at CBS/Paramount, Blogger for The Huffington Post and author of the new book, Story Line: Finding Gold In Your Life Story, designed this course from her new book, Story Line: Finding Gold In Your Life Story as a way to help writers learn how to fictionalize their truth in their writing.
The seminar, which is on March 19th at UCLA from 2:00 p.m. - 6:00 p.m., covers the components of what makes strong story in TV and features but it also applies to story in any given platform. By covering what she learned from powerful mentors including Aaron Spelling while working as a studio executive for over 12 years, Jen guides the writer how to understand what she believes is the foundation of strong story; Set up, Dilemma, Action and Goal. Jen has put together a panel of top working writers from the shows THE GOOD WIFE, DEXTER, GAME OF THRONES, HARD TIMES OF RJ BERGER, RIZZOLI & ISLES to share their stories with the class about what they feel goes into writing a script that sells.
You can sign up for the seminar on my website.
# # #