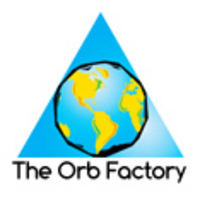 Halifax, NS (PRWEB) March 15, 2011
The Orb Factory Limited, a Canadian designer and manufacturer of innovative toys announced that it has signed a U.S. and Canadian licensing agreement for the popular children's property Fancy Nancy®. The Fancy Nancy licensed products are based on the best-selling book series published by HarperCollins Children's Books. The Fancy Nancy series has sold more than 16 million copies and has had over 230 appearances on The New York Times bestsellers list.
Fancy Nancy has taken the children's book world by storm, with consumers embracing the opportunity to display their inner Nancy - - from fabulous sparkling tiaras, bracelets, necklaces, and rings to extravagant fairy wings and boas. Fancy Nancy is an adventurous and curious little girl who's zeal for life has captured the imaginations of The Orb Factory Limited as well as children the world over.
"We are excited to give such a treasured character her own fancy new craft line," said Steven Kay, President & Founder, The Orb Factory Limited. "We are taking the essence of Fancy Nancy, making the 'ordinary' extraordinary, and creating fun craft activities. The Orb Factory is committed to help girls build upon their Fancy Nancy world. Our Company has a proven record of creating high-quality innovative products and we are extremely proud to now have Fancy Nancy be part of our growing portfolio of brands."
Bill Bordegon, Sales & Marketing Manager for North America added, "The addition of Fancy Nancy further demonstrates our Company's commitment to develop our arts and crafts business by offering products that stimulate children's minds and bring a unique style to every craft project. We will grow the Fancy Nancy line with our first new products being introduced at the Summer Shows for shipments beginning in July 2011. Additionally, Specialty retailers will be able to add Fancy Nancy products to their combined Orb Factory and Curiosity Kits® orders to help reach the free freight level and get the best levels of discounts and dating."
The Orb Factory, celebrating its 20th anniversary in 2011, is a leading specialty toy company known for its popular brands, including Curiosity Kits®, Sticky Mosaics®, My First Sticky Mosaics®, StoryCraft™, Stick 'n Style™, SparkleUps™, Magnetic Mosaics® and Color Cubes®.
Stephanie Carver - Communications for The Orb Factory Limited
http://www.orbfactory.com
Visit us at: facebook.com/OrbFactory
Or follow us on Twitter @orbfactory
Read our Blog: http://orbfactory.blogspot.com
###