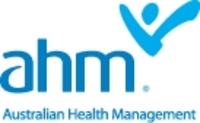 Roy Johnson was inspired to establish a health fund in Wollongong that cared for its members after the death of his daughter Lynne
(PRWEB) March 16, 2011
ahm Health Insurance today celebrated its 40th Birthday by honouring its founder and his daughter with a commemorative tree planting ceremony at the Wollongong Botanic Garden.
In 1971, ahm's founder Roy Johnson was inspired to establish a health fund in Wollongong that cared for its members after the death of his daughter Lynne from Hodgkin's Lymphoma.
'40 years on, ahm health insurance is today a leading health insurer caring for the health of more than 360,000 people Australia-wide and employing 566 staff,' ahm Executive Group Manager Mr Dean Tillotson said.
'A pioneer throughout the years in the provision of health management programs, medical research and innovative services including online and telephone claims, I am very proud to be able to say that ahm still embodies Roy's founding vision of member care and ongoing wellness.'
Roy's widow, Fay Johnson, and their children Kay, Bruce and Nigel, were joined by ahm staff and a number of ahm foundation members at the Wollongong Botanic Garden for the planting of a young Deodar (Himalayan) Cedar expected to grow to 50 metres.
The emotional tribute was followed by a special morning tea at the company's Market St headquarters known as Lynne House. Foundation members and long term ahm health insurance staff happily shared their memories of the last 40 years and mingled with Brand Ambassador Steve Waugh AO and ahm Hawks representatives, including CEO Wayne Morris, Coach Gordie McLeod, Captain Mat Campbell and senior player Glen Saville.
Foundation Members were also presented with a certificate of appreciation and a 40th birthday commemorative pin to thank them for their 40 years of loyal membership.
'Today's activities are just the first of many planned throughout the coming year to help our staff and members celebrate the company's 40th Birthday,' Mr Tillotson said.
'And as we celebrate our past, we will also continue to move forward by doing more to help our members through industry-leading customer service, progressive health management programs and customised products and services.
'At ahm, our aim is not to be the biggest private health insurer but to be the best. And I think that is the way Roy would want it.'
About ahm Health Insurance
ahm is the eighth largest health insurance provider and has been caring for the health of Australians for more than thirty five years. In addition to the provision of health insurance, ahm has developed and delivers innovative health management programs. We employ health professionals covering key disciplines including nursing, exercise physiology, dietitians and fitness to deliver these programs.
###